Holiday shoppers can't resist a good deal.
For many businesses, the fourth quarter of the year is ripe with opportunity. Consumers are spending more money ahead of the holidays, and brands are coming up with creative campaigns in an effort to grab their attention. If you're currently in the midst of your holiday marketing efforts, you may want to consider adding mobile to the mix to attract local shoppers. Here's why text message marketing is a great tool for brands interested in setting themselves apart from competitors this holiday season.
Your customers are texting
In recent years, text messaging has become one of the most prevalent means of communication among mobile users. Texting is quick and effective, and tremendously popular. According to recent data, an average of 8 trillion text messages are sent each year – that's nearly 22 billion texts per day. These figures are staggering and telling. No matter what type of business you have, your customers are likely communicating via text message. If you're not reaching them via this channel, you could be missing out on an important opportunity.
People cannot resist a good deal
Whether you're interested in sharing an exclusive deal for the holidays or creating a limited time offer for customers, one thing is certain: people have a hard time resisting a good deal, especially during the holiday season. Text message marketing is a great way to convey timely information about special holiday promotions that your business is running. It's effective for two reasons. First, potential customers are already in buying mode. Chances are they are searching for the perfect holiday gifts. This makes it more likely that they'll be receptive to receiving communications from businesses that are interested in sharing exclusive offers and discounts. It's hard to ignore a timely message that will save you money on your holiday shopping!
Location-based marketing efforts are effective
Many businesses choose to launch group texting efforts that use location-based features to connect with mobile audiences within a certain radius. For example, a small store in a large mall might work with a communications provider to transmit a text message to potential customers as they're eating in the food court or walking by their business. This type of location-based text message marketing is an effective way to connect with customers that are nearby. If you want to increase foot traffic to your business this holiday season, consider working with a communications provider and using location-based tools to enhance your text marketing campaign.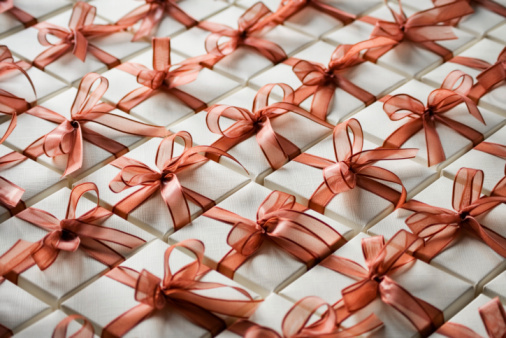 Retail spending increases during the last quarter of the year.
Consumers spend billions of dollars during the holiday season, and competition is fierce among brands that are trying to grab their attention. If you are interested in connecting with new customers over the holidays, consider working with a trusted communications provider to develop a text marketing campaign. It makes sense from a practical perspective, as there were trillions of texts sent last year. Your customers are texting. Sharing a timely and appealing deal directly on their mobile devices can help you drive traffic to your business and increase your sales this holiday season.
Author Bio: Jess Shepard is a content writer who enjoys researching and writing about marketing, small business, and entrepreneurship.
group texting, sms marketing, text marketing campaign


Categories: Group Texting News