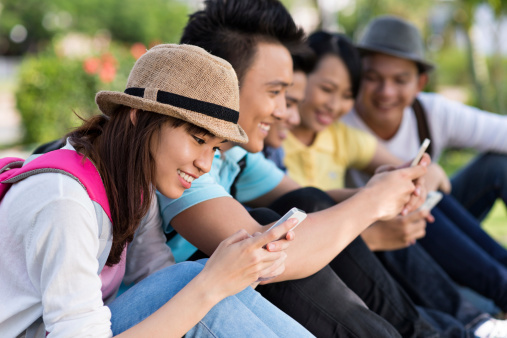 Text message marketing is an affordable and convenient way to reach the masses.
Text message marketing is one of the most effective, affordable ways to connect with a large audience. Yet plenty of businesses are reluctant to get started with text message marketing simply because they are misinformed about the benefits that it could bring to their organizations.
Here are a few common misconceptions about mass marketing, and truth behind them.
Misconception #1: Only Younger Millennials and Teens Text
There's no denying the incredible popularity of texting among younger consumers, but this practice isn't just reserved for early twenty-somethings, teens and tweens. Last year, mobile phone users between the ages of 18 and 24 sent an average of 2,022 texts a month, and received 1,831; those between the ages of 35 and 44 sent 830 texts and received 726. It's not just the 18-and-under group that's communicating via text.
In fact, baby boomers are also using text messages to communicate more frequently. Consider these numbers: people between the ages of 55 and 64 send and receive 80 texts a month on average, while those over the age of 65 send and receive 32 texts per month on average. Text messaging is highly convenient for every user, no matter the age.
Misconception #2: Text Message Marketing Campaigns Are Too Difficult to Create
Many business owners are under the impression that setting up a text message marketing campaign is complicated and time-consuming. In fact, this couldn't be further from the truth. Sure, it'll take some time and effort, just like every other marketing campaign. But SMS marketing is nowhere near as challenging as some believe it to be. Set up can be really quick if you partner with the right service.
For instance, at Group Texting, long codes are used to drastically cut down on the time it takes to launch a campaign. Using long codes eliminates the hassle of waiting around for short code approvals, a process which could take months. Instead, businesses are able to get started with their campaigns in a matter of hours.
Misconception #3: Mass Texting is Expensive
Another common myth about mass texting is that this type of marketing effort is too expensive. On the contrary, text message marketing is among the most affordable options available to businesses. At Group Texting, it's free to set up.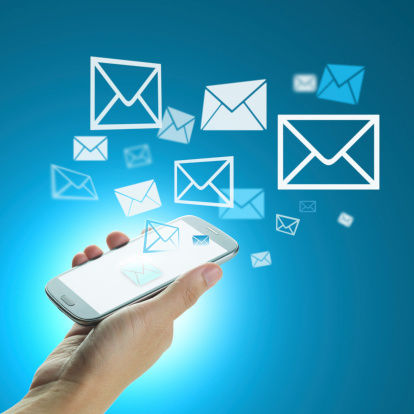 Mass text messages are easy to set up, and affordable to distribute.
It only costs pennies per text. Whether you choose a pay-as-you-go plan, or a monthly plan, either option is well within just about any business' budget.
Misconception #4: Text Marketing is Too 'Spammy'
Many people automatically assume that the email spams they've been subject to automatically spill over into the text messaging realm. In fact, text messaging is a zero-spam platform. Today's legislation protects users from spam through texts, and both carriers and watch groups in the industry closely regulate text messages.
Users have to make a conscious decision to opt-in to text message campaigns, and by doing so, they are explicitly giving consent to receive messages. Without this type of consent, businesses cannot send text messages. Not only that, but users can also opt out at any time if they so choose. With so much power given to the recipient, spam has no place in the world of text message marketing.
Misconception #5: Text Marketing is Just a Fad
According to Pew Internet Research, 64% of adults in the US own a smartphone, and nearly one quarter of the population across the globe owns a smartphone. These numbers are expected to reach 2.16 billion by 2016. With astounding numbers like these, there's no denying that SMS marketing is not going anywhere.
The convenience and ease of use of texting is undeniable, making this form of communication anything but a trend. Considering the fact that text messages have a higher open rate, higher response rate, and more conversions than e-mail, text message marketing is definitely here to stay.
Give Mass Texting a Shot For Free With Group Texting
Group Texting just makes sense for your business. We can help you get your text message marketing campaign up and running in no time. There's no obligation, and no catches. It's free and fast to set up, and gives you the freedom to choose whatever type of package fits your business's specific needs.
Try Group Texting for free today. You could be sending out your first text in a matter of minutes!
mass text messages, sms marketing, text message marketing, text message marketing campaign


Categories: Text Message Marketing Tips