Comics, superheroes, science fiction, and other associated genres have exited the fringes and now exist in the mainstream. This provides a boost to your comic shop business, but you still have to find ways to let your potential audience know about your store and drive business. SMS marketing provides a lucrative marketing tool to attract business from both current and potential customers. Its incredible versatility makes it easy for you to turn it into whatever you need to complement your current campaigns.
Promote Your Campaign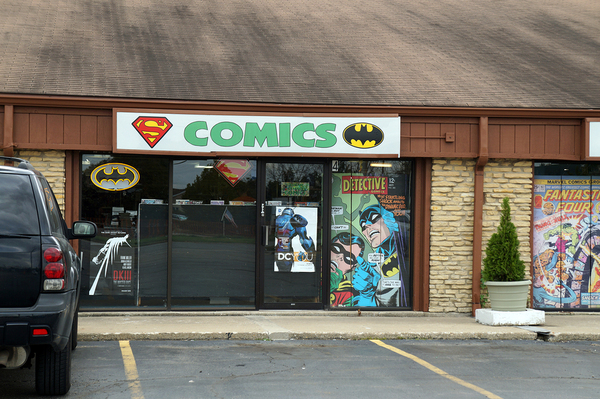 Add information about your program in your store and ads.
One of the first things you have to do to run a successful SMS marketing campaign is to let your current and potential customers know about the list. Get the word out by adding information about it to your current marketing materials and advertisements. Post about it on your social media accounts. Make it easy for people to sign up by texting a keyword. Also include a place where they can sign up on your website and in your store as you do for your email list. Most people will simply text to opt in, but there might be some customers who would rather be passively added to the list.
Do not be afraid to be creative about promoting your campaign. Choose keywords that reflect your business, such as super, hero, sidekick, zombie, or space. Integrate them into your marketing messages to make it more memorable, and to further engage with your target audience. It is also beneficial to include some incentive for signing up, such as a coupon for your shop or an entry into a contest to win a grand prize, such as a free trip to Comic Con or a limited edition action figure.
Be Unique
Your SMS marketing campaign should be unique. It should stand out from the competition, providing you a way to demonstrate the qualities that make you the better choice. It is essential that it is different than your other marketing campaigns, and every message should have completely original content. If you send the same information across all your platforms, then there is no incentive for a customer to sign up on more than one. However, if you offer something different and exclusive to each channel, then you will have people sing up on multiple channels. This gives you more chances to interact with them and get them back to your store.
Text messages are short and to the point, typically with limited graphics. This makes it easy for a small store with limited resources to compete with the bigger corporations. It also might seem as though there are fewer options in regards to content. However, it is actually a widely versatile medium. Send customers transactional messages, tips, updates on new releases, coupons and deals, exclusive shopping opportunities, first look at new inventory and more. Your customers can also send messages to you, taking the entire retail experience to the realm of SMS.
Give Your Customers What They Want
While creating your SMS marketing strategy, it is essential that you consider what your customers want from you. About 70 percent of consumers wish to hear more from brands, but that does not mean they will tolerate just any type of message. Texting remains an intimate communication form typically reserved for family and friends. People only sign up to hear from companies they care about, and they typically have a reason for doing so. Therefore, consider what your target audience wants from the campaign and find ways to deliver it.
You do not have to be a mind reader. Conduct market research to determine the most popular type of texts your customers want. Ask them directly through surveys and polls. Consider what items are most popular in your store, as well as what marketing has performed well in the past–as well as what has fallen flat. Use this research to create a strategy that will mesh well with your customers' needs and desires, and do not be afraid to adjust it as you see what works.
Have Fun But Provide Value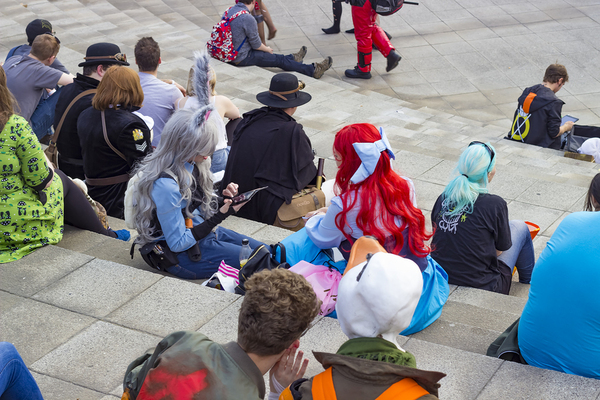 Send your customers updates from Comic Con for more engagement.
Text messaging does not have to be boring, even though it is a restricted medium. It is possible to have fun with it. Run contests, share updates on San Diego Comic Con, run polls about the latest comic book movie to hit the theaters, showcase the latest comic book or Funko Pop to hit your store, and find other ways to engage your consumers beyond just sending out coupons. However, you always want to provide something of value to your customers so that they remain on your subscriber list. Your market research will be an invaluable tool in developing content of value on this and all your other platforms.
Texting is an increasingly popular form of communication, and consumers are more and more willing to receive messages from their favorite stores. Take advantage of this by creating a stellar SMS marketing campaign that helps you to attract more business and retain the customers you already have.
Ready to get more people to your comic book store? Try GroupTexting for free and start a campaign today.
sms marketing
Categories: Text Message Marketing Tips