Like any other marketing project, successful SMS campaigns must have the right ingredients and recipe. Although they may be limited to just 160 characters or less, it remains important to develop strong content that converts customers and builds on your company's reputation and brand identity.
There are five foundational aspects of creating a highly-successful SMS marketing campaign that leads to the creation of dynamite content for every message you send to your subscribers.
What's the Objective?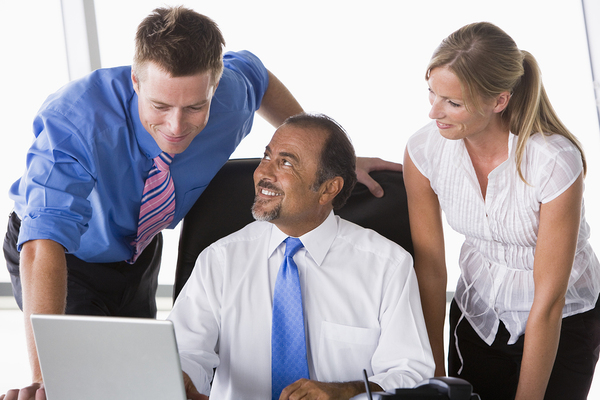 Get your team together to determine the goal of your campaign.
Before you start writing your message, determine the reason behind it. This might look like:
Increasing sales
Building your reputation
Adding subscribers
Promoting an event or sale
Driving business
Converting potential customers
Providing customer service
Confirming an action
Sending transactional messages
There are many other reasons for sending out messages to your subscriber list. Different message types work better with some objects than others. For example, if you wish to confirm an action, you will not promote an event in the same message. Because SMS marketing is short form content, you really do want to stick with one purpose per message.
However, there are some message types that work well for several objectives. For example, sending out an offer or deal might help you reach your goals of increasing sales, driving business, promoting an event, adding subscribers or converting customers.
If you choose to combine goals, do so smartly. Otherwise, you might end up with a message that becomes too busy and too long. The following is an example of a simple message that has two goals:
"Thank you for your purchase. Your confirmation number is 55555. Use this 20 percent coupon on your next purchase. Expires on [date]."
This message is primarily transactional, but it also serves to drive repeat business. When you decide whether to combine objectives, first decide whether they complement each other. Then, ask your team how it is better than using two messages. Sending the messages at separate times has the added benefit of providing another opportunity to engage with your customers.
Who's the Audience?
In addition to the objective, you also need to know who the audience is. The language you use, as well as the incentive or message type you select as part of your SMS marketing program, are significantly influenced by the target audience.
Get your team together and discuss your current customer base. Also, determine if you plan on expanding that base with your program or will only communicate with your current audience. To find key pieces of information to help you find the right messages to send, look at:
Market research
Your competitors
Demographics of customers
Behavior patterns of customers
Surveys and polls
Current marketing campaigns on other channels
It is also important to determine if the audience you plan to target with your SMS marketing program is different than that of some of your other marketing channels. It is common to have several potential audiences.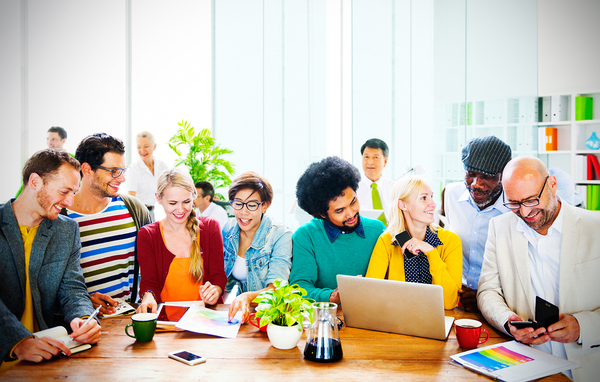 You might find that you have a diverse clientele requiring multiple target audiences.
If this is the case, then create multiple campaigns to touch each type of audience rather than trying to appeal to everyone. Just like a message can fall flat when you try to do too much without a clear objective, it also will not work well when you try to appeal to too many different people. Although there is always room for a general type of message, targeted and personalized messages have a much larger impact.
An example of a general message might be something simple, such as
"Buy one get one free on select items until [date]."
This type of message lacks panache and any real motivation beyond just getting a deal.
By knowing the audience, it is possible to add character to your message so that it speaks to your customers. For example, if you are targeting busy working mothers who have small children, then you might want to write a message like,
"No time to shop for yourself? Treat yourself with this 20 percent off coupon and get free babysitting from 3 pm to 5 pm during the week. Expires on [date]."
With this, you are reaching a specific audience and providing a service that puts you above the competition in addition to a discount on your goods or services.
The more details you have about your customers, the more customized and personal of a message you can send. Do not be afraid to create several different campaigns that each target a different group on your subscriber list. Just be sure not to double hit any of your subscribers who might be part of multiple groups. Additionally, add the customer's name for an even more personalized message.
What Type of Content?
The type of content you choose also should complement your audience. When you develop an SMS marketing program, you have the choice of several message types:
Offers and deals
Surveys and polls
Contests
Customer service
Event and appointment reminders
Alerts about events
Exclusive information
Promotional material
Transactional messages
Most people only think about offers and deals in connection with SMS marketing campaigns, but it does have the capacity to be so much more.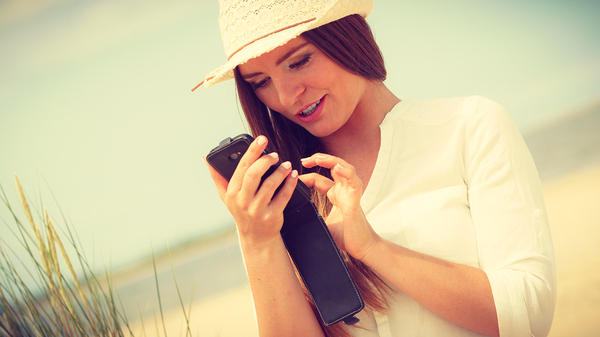 Choose what type of message to send subscribers wisely for maximum effect.
However, to really take advantage of the benefits of SMS marketing, you have to do more than just send out various messages. You have to send content that actually matters to your audience. Although many people like receiving offers and deals to save money, there are those who tire of continually receiving them. Similarly, some people might not appreciate filling out surveys or polls, but you might have customers who thrive on doing it.
Therefore, before you start writing the content, determine what type of message it is going to be and how that engages the audience.
Choosing the Right Language
The language you use has a significant impact on whether or not the content you send works or simply falls flat. At the very core of dynamite SMS marketing content is the language itself. This is informed by:
Your brand voice
Your objective
Your audience
The message type
The foundations on which to build the language of your message include:
Motivation
Emotion
Engagement
Urgency
Call to Action
These elements urge your subscribers to actually take the action you want them to take, making for a much more effective message. However, there are other language things that will take your message from standard to a dynamite one, including:
Personality
Word choice
Industry or colloquial language
Concise
When you write your message, remember to whom you are writing. Do not use any heavy industry speak if you are writing to customers who are lay people. However, if you are a business that works with mainly other businesses, then you might choose to rely more on your industry vocabulary.
Your word choice plays a strong role not only for clarity but also personality. It is best to be as concise and succinct as possible, especially since you only have 160 characters with which to work. Additionally, the words you choose help you to build your brand's voice and imbue personality and character into your messages.
You might not want that much character in your messages, but you can still find the right words to convey the message in a way that is not boring while still adhering to your brand's voice. This brings your content to the next level.
Where to Go From Here
These components create the message you plan to send to your customers. However, there is more than just the actual words that create stellar content. Additional components can also make or break your content, including:
Length
Context
Timing
Frequency
Integration and complement
The beauty of SMS marketing is you do not have to worry about amazing graphics to complement your words for dynamite content. This makes it less expensive and easier for smaller companies with less marketing funds to still develop amazing content that rivals or exceeds that of larger companies that have a massive amount of marketing money available. However, presentation remains a key component.
First, do not go over the 160 characters, no matter how tempting it might be. This could annoy customers, lose you subscribers, and end up costing them more money in their texting or data rates. This is because texts are still considered 160 characters, even if newer phones make it appear as though longer message are sent as one, single text.
Include a context to your message. This might be as simple as stating the name of your company. If it is part of a larger promotion, event, or another happening, then mention that. Texting remains an intimate messaging format, so people do not want to receive what appears to be spam. However, they might not have your short code saved or otherwise recognize it. Therefore, if you do not sign your message, they do not know who sent it, removing any effective component it might have had.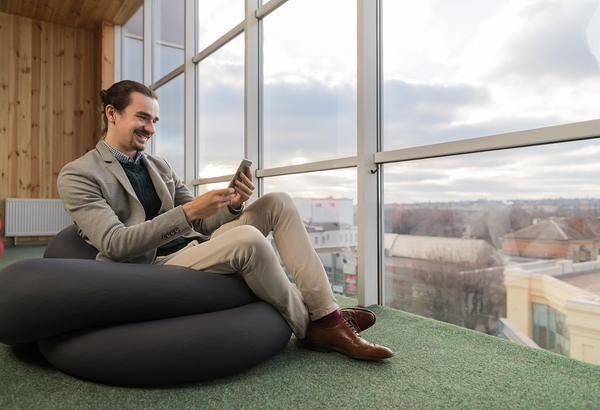 Provide a positive disruption with good timing and frequency.
Timing and frequency go hand in hand. You want to create a valuable disruption with your content since any text is going to be a disruption to your subscribers. Most people still get an alert for each text they receive, much more often than they do for emails or social media posts. So, make this disruption worthwhile to them by creating stellar content.
But, the same goes the other way. No matter how great your words and deals or other information is, it will not be seen as valuable if it comes at the wrong time, or if it comes too often. Stick to two to four message per month sent during business hours. Also, make sure any deals are sent during the time that they are active.
It is important to create your content with an idea of how it fits into the overall picture of your marketing strategy. It should complement your other efforts without duplicating it. Remember, many of your subscribers also follow you on social media or receive your email newsletters. Therefore, do not simply provide the same information. Instead, create new, unique content exclusive to the medium. Sometimes, you might support a promoting on another channel, but this should be the exception, not the rule.
You can create strong, dynamic content for your SMS marketing campaign by paying attention to these five elements:
Objective
Audience
Type
Language
Surrounding elements.
They should provide the core foundation of each and every text message you send. By coming together with the right elements, you will have stellar content that drives your campaign and helps you to reach your overall goals.
Ready to start your texting campaign with strong content? Try GroupTexting for free.
SMS CAMPAIGNS, SMS marketing campaign


Categories: Text Message Marketing Tips