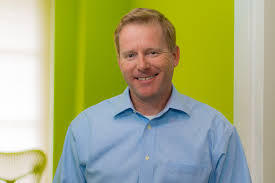 While every organization hoping to raise money has a unique situation with unique aims, they should all take the same first step when launching a fundraising campaign: defining their mission and what they'd like to accomplish with their initiative.
"Once you have that clear goal in mind, you'll need to determine how best to achieve it, whether that means you run an email campaign or host a big event," says Blake Groves, Vice President of Strategy and Business Development with Salsa Labs, a provider of nonprofit software for easy online engagement, from online fundraising to online advocacy to events management and more.
Blake recently checked in with us to offer his advice on how nonprofits should approach fundraising. Here's what he had to say:
What are the most important considerations an organization needs to make about fundraising?
Fundraising should start with a goal and a plan designed around reaching that goal. That plan will be your guide, the way you map your course.
Fundraising should be donor-centric. Successful fundraising focuses on the donors, from making their giving easier via online platforms to following up with proper acknowledgments after receiving gifts.
What are the biggest challenges organizations face when fundraising?
Limited time and resources can be a huge challenge. Nonprofits at every level face that issue. The good news is that nonprofit technology is in the perfect position to alleviate some of those stressors.
With the right donor management system, an organization can track and maintain relationships with donors so that its fundraisers are not only free to focus on their own roles, but also be supported by accurate and up-to-date information on the donor pool.
What do you think are the biggest oversights or mistakes organizations make when trying to find new donors or retain the ones they have?
Fundraising is no easy task. Despite that, organizations are reaching their goals and serving their missions everyday. If you feel like your fundraising is stalling or you are not securing the number of donations that you'd like to be, a good way to check for oversights or mistakes is to study your key performance indicators.
Evaluating donation growth, fundraising return on investment, donor retention rate, and many more key performance indicators, can provide valuable insights into a fundraising program's successes and shortcomings. You'll learn where you have room to grow and be pointed in the best direction to fix any issues.
Why is retaining donors such an important component to the success of an organization?
Trying to fund-raise without successful donor retention is like trying to collect water using a colander. You can gain new donors to make up for the donors you don't retain, but you'll never grow your donor total if your retention rate isn't strong. You'll be working to reach an equilibrium when you could be working for an increase.
Swap out that colander for a good, old-fashioned bucket by improving your donor retention strategies, and you'll fill up in no time.
What should organizations be doing to convert one-time donors into lifetime donors?
Converting one-time donors into lifetime donors takes careful, practiced stewardship. To begin, though, always lead off with a genuine thank you. Donors want and deserve to feel appreciated. Before going back for another ask, make sure you've properly acknowledged the gift they've already given. Gratitude goes a long way.
What are your favorite tools for maintaining lines of communication with donors?
Email and social media come to mind immediately. Both are cost-effective and efficient ways of keeping in contact. With email, you can send a weekly newsletter with various updates about your organization and engagement opportunities. With social media you can regularly keep your organization in your donors' minds with frequent posts.
The internet makes staying in touch easy. Fundraising organizations should take advantage of that connectivity.
What are the most exciting innovations today in the world of fundraising? How has it evolved over the past 10 years?
The fundraising world has evolved alongside the many technological advancements we've seen over the past 10 years in other aspects of our lives. There's mobile giving. You can tweet about a fundraising event. You can gather signatures for petitions online. It's exciting how readily accessible these fundraising tools and resources are.
What's even better is the way that nonprofit technology helps its users integrate the various aspects of fundraising so that everything communicates. Tracking your relationships with your donors has never been easier. As a result, fundraisers are better equipped to build meaningful, long-lasting relationships with those donors.
Connect with Salsa on Twitter, Facebook, YouTube and LinkedIn.
Start connecting with your donors. Try GroupTexting for free.
text message marketing
Categories: Text Message Marketing Tips