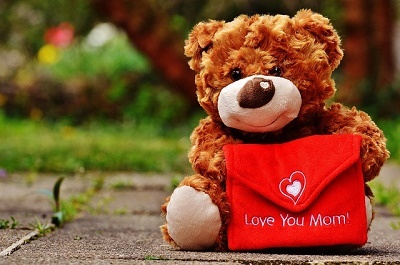 Mother's Day is quickly approaching. Do you have a plan in place to connect with and reach your customers?
GroupTexting.com is a service that lets companies or organizations create easy-to-use mass SMS text message campaigns to reach customers quicker than email with a direct-line, two-way communication. On average, it takes 90 minutes for someone to respond to an email, but with text messages, the average response time is 90 seconds. GroupTexting also allows for long code capability – giving you the opportunity to send trusted text messages to consumers who opt in to your campaign.
There's no better low-cost and high ROI solution to reach your customers.
There are many creative messages you can send that go beyond a simple coupon code.
Make sure to think about three things before you plan your campaign.
1. Timing – Text messages, unlike email, have a ninety-eight percent open rate and only one percent end up in spam. And, they're really hard to miss or ignore. The gives you the ability to create deals targeted to a specific date or date range.
2. Content – Text messages more personal experience than email. In the US, approximately ninety percent of mobile phone owners keep their cell phone within reach 24/7. This gives you the opportunity to engage and interact with your customers by running promotions, sending alerts and notifications, conducting polls and surveys, sharing coupons – all from one platform.
3. Call to action – Pretty much everyone with a cell phone knows how to send a text message. An estimated three quarters of people in the world own a mobile phone allowing you to engage smartphone users as well as non-smartphone users. This makes it important to always include a call to action in each text to make sure it's easy for the consumer to access your deal and find out how to get access to your products.
Not sure where to start? Below are some Mother's Day texting campaign examples.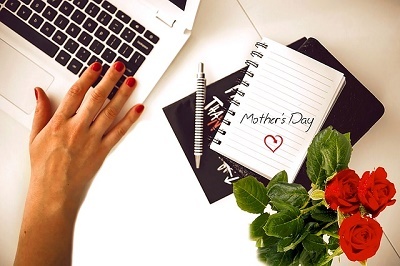 Make a note to shop early.
The Early Bird
Timing: Some Mother's day campaigns start as early as the first week of March! If you want to hit those early bird shoppers, this campaign is for you. Start as early as the end of February or March.
Content: Early birds have plenty of time to make a decision, so you'll have to make sure to create some sort of urgency in your campaign – include an end date before Mother's Day actually gets here.
Call to action: Include a coupon code and business information. Promote a new product. Hold a contest or giveaway.
Example: Everyone has a mom to celebrate. Text 'EARLYBIRD' to get access to your exclusive early bird coupon code to our new products good to use at our website or one of our storefront locations. Code expires April 20, 2016. Find us online or in-stores www.madeformom.com/earlybird
Right on Time
Timing: The typical shopper won't be too early and they won't wait until the last minute. Start this campaign 2-3 weeks before Mother's Day.
Content: This is the time most people shop for a Mother's day gift. Give your deal in the actual message and have an end date for the deal
Call to action: Include special offers in addition to a coupon and business information. Try a promotional contest.
Example: Mother's Day is less than 2 weeks away. Text 'WIN' to enter for a chance to win free gift wrapping and Mother's Day greeting card to accompany your special gift for mom. Head over to www.madeformom.com/iluvmom to shop and find our local store front locations.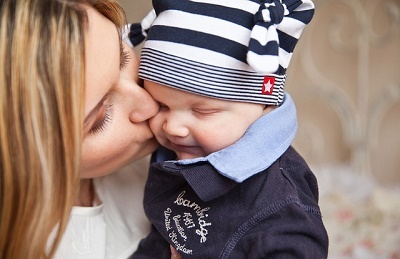 There's nothing else quite like a mother's love.
The Last Minute
Timing: Nearly 20% of holiday shoppers wait until the last minute to buy. Run this campaign 48 to 24 hours before Mother's day as well as Mother's Day itself.
Content: You want to be a helpful reminder for those who procrastinate. Try sending a text each day with a way to purchase a product directly online or at a storefront location.
Call to action: Procrastinators don't have time to shop around so make sure to include a coupon code, web address, and an address to your store location.
Example: Don't Forget Mom! Text back 'Forgetful' to receive our exclusive 40% off coupon code created especially for procrastinators like you that can be used online or at our storefront locations. Head over to www.madeformom.com/forgetful to shop or find a location.
Interested in learning how to create your first text SMS marketing campaign?
Try GroupTexting for free. Want to learn more about GrouptTexting? Head to the GroupTexting blog.
mass SMS text message campaigns, SMS marketing campaign


Categories: Text Message Marketing Tips