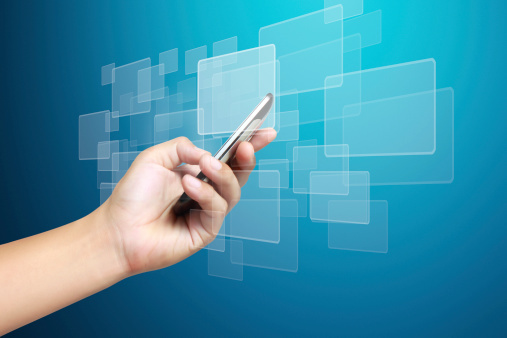 Group Texting allows you to send messages to multiple groups at once directly from your mobile phone.
Text messaging is quickly and dramatically transforming the face of customer service across all sorts of industries, and can significantly improve yours too. It's a win-win scenario: your customers get the gift of time and convenience, and you get the benefit of major cost savings and ease of use.
The decision to use text messaging to improve your business communications is a no-brainer, but which SMS texting service should you choose?
The answer to this question is simple. Group Texting stands above the competition as the leader in the mobile communications industry. Here are just a handful of reasons why you should partner up with Group Texting as your SMS service provider.
Competitive Pricing
Our prices are competitive. There's no doubt about it. With our Pay & Go package, you pay 5 cents per outgoing message, with free incoming messages, one free keyword, and no monthly fees. This package allows you to buy only the number of credits you really need. Buy message credits in bulk, and we'll offer up to a 15 percent discount.
Our monthly pricing plans include discounted credits and additional free keywords. For as little as 4.5 cents per outgoing message and as many as 4 free keywords per month, you can tap into the most affordable text messaging platform out there!
Unlike other text messaging providers, we don't charge any setup fees. Ever. We're not in the business of advertising rock bottom prices for our services, and then unpleasantly surprising our valued clients with unexpected setup fees that just happen to be in the fine print. We don't work that way.
Not only that, but there are never any cancellation fees charged. If you need to cancel your SMS texting service at any time, you can do so without any penalties. We don't enforce contracts upon any of our clients, so there's never any obligations on your part.
We also like to reward our customers with further savings when they stick with us for an extended period of time. We appreciate your loyalty, and as such, we offer a 20 percent discount on all of our plans when you pre-pay for a full year. Even if you're enrolled in our Pay & Go package, you can still get discounts – the more credits you buy, the more you save!
Comprehensive Customer Support
You can get the cheapest packages, but these savings mean very little if the customer service from the company you're partnering with is sub par. When you enroll with a text messaging service, you should expect a highly supportive and knowledgeable customer service team to be available to you when you need them. A customer service department that makes it nearly impossible to get in touch with a live person is unacceptable for your business.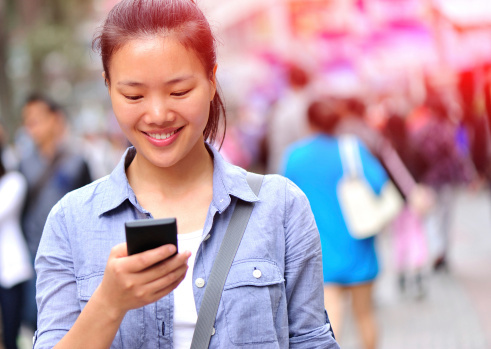 Group Texting makes use of long codes that appear as phone numbers, making customers feel more secure using them.
This is an issue you'll never encounter at Group Texting. Instead, we offer a support system that includes friendly, polite, knowledgeable, and helpful staff who are always happy to answer your questions or troubleshoot with you. We offer a variety of ways to get in touch with us, including telephone, email, live chat, and even Twitter. Once you send a ticket over to us, we monitor it around the clock to ensure that it's handled in a timely manner.
Innovative Features
Our group texting platforms include cutting-edge features that not only make our text messaging service easy to use, but also highly effective for communicating with your target audience. Whether your goal is to optimize communication between yourself and your organization's team or boost your business' revenue through affordable and effective text message marketing, we've got the features to make it happen.
With our service, you can customize your bulk text messages with the names of everyone on your subscription list, send out automated replies, gather new subscribers and contacts, organize text blasts, and update your keywords as often as you want.
Your text messages can be scheduled to be sent out immediately, or at some point in the future so that the perfect timing works to your advantage. You can pick and choose which customers will receive your messages. There are so many ways to tweak your SMS texting service to make it work best for your needs. At Group Texting, we make this as simple as possible.
Easy Campaign Setup
With Group Texting, you'll quickly discover how powerful SMS text messaging campaign can be. The messages are short and sweet, making it quick and easy for recipients to digest them.
At Group Texting, there are no delays with launching a campaign. Some companies require that you set up a short code. Short code campaigns can take weeks or even months for carrier approval. Instead, our use of long codes allows you to set up and get started within a few short minutes.
Join Thousands of Clients Who've Trusted Group Texting
Setting up your campaign is fast and easy. All you need to do is provide some basic information, and test the waters with us for free. Our services are safe and reliable – you never have to worry about your sensitive information being shared. We back up your data regularly to ensure it remains secure and confidential.
If you like what you see after a free trial, you can choose any one of our affordable packages to suit your needs and your budget.
There's no risk, no obligation, and no cost to try out our text messaging service. Try Group Texting for free today!
sms text messaging campaign, SMS texting service, text messaging


Categories: Text Message Marketing Tips