Snapchat is an increasingly popular way for people to interact with their friends, family, celebrities, and brands. As with many marketing avenues, it can work to complement your other channels, including your group texting campaign. SMS marketing may work well as a stand-alone channel, but it is even more powerful as part of a fully integrated marketing strategy that may include social media and other platforms like Snapchat. If you are considering integrating Snapchat with your group texting program, then the following information can help you to make an informed decision.
The Potential of Snapchat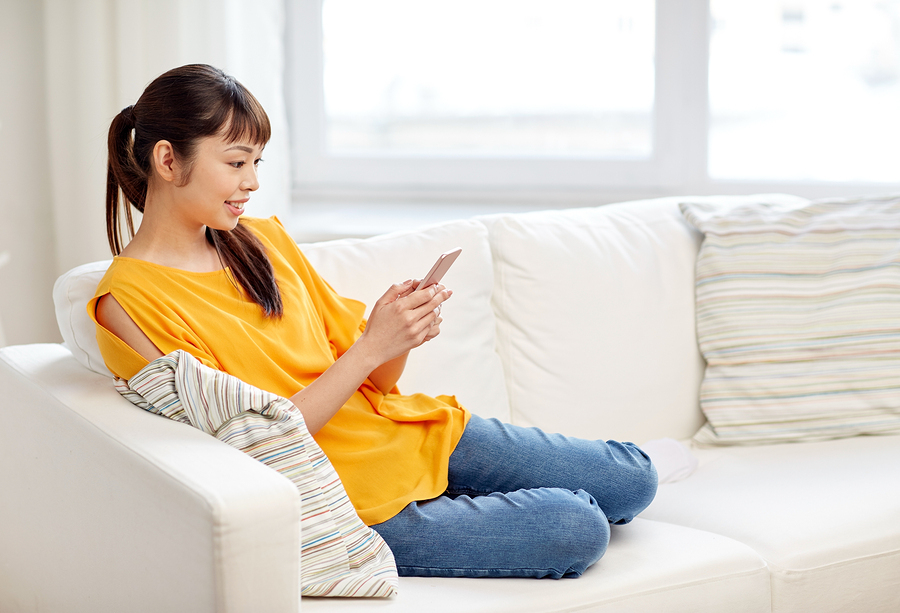 Snapchat can help you promote your texting program, especially to Millennials
Snapchat is quickly increasing in popularity. There are over 100 million daily users, and roughly 11 percent of the population has an account. The majority of users are Millennials at 71 percent. A full 30 percent of Millennials regularly use Snapchat. This is an incredible pool of potential customers with which to interact. However, this app is different than Facebook, Twitter, and Instagram. It does not work the same way as a social media network, and it is more than just a photo sharing or messaging app. The main difference is that its content is short-lived, which could work well for marketers. People head to Snapchat to catch something before it no longer exists to ensure they do not miss out. There are many ways to take advantage of this for your marketing initiatives, including your group texting program.
Create a Snapchat Message to Promote Your Campaign
Once you have your Snapchat account set up and have some followers, you can use it to promote your group texting campaign. Snap a photo or video, add some filters if you want, and share it, asking people to sign up for your account. It is important that you include some type of incentive to motivate people to take action. This is typically some type of offer, deal, discount, free download, or some other gift. This works similarly to creating promotional posts on other social media platforms. However, what you post on Snapchat will expire after a certain amount of time, and the user can never go back to look at it again. Therefore, make it easy for them to get the information they need within the short period of time they can actually view the picture or video.
Snapchat, Immediacy, and Texting
Group texting works well with Snapchat because it is an immediate marketing channel. People typically have their phones with them at all times, which is one reason text marketing works so well. Snapchat is a smartphone app, which makes it even easier for people to utilize a texting call to action. They can see the promotion, including the number to text and the keyword, and take action instantly on the same device. Furthermore, consumers have to take immediate action. They know that the information is going to disappear, which adds further incentive to take action before they have time to reconsider. Just remember to include the compliance information and other necessary information.
Best Practices for Using Snapchat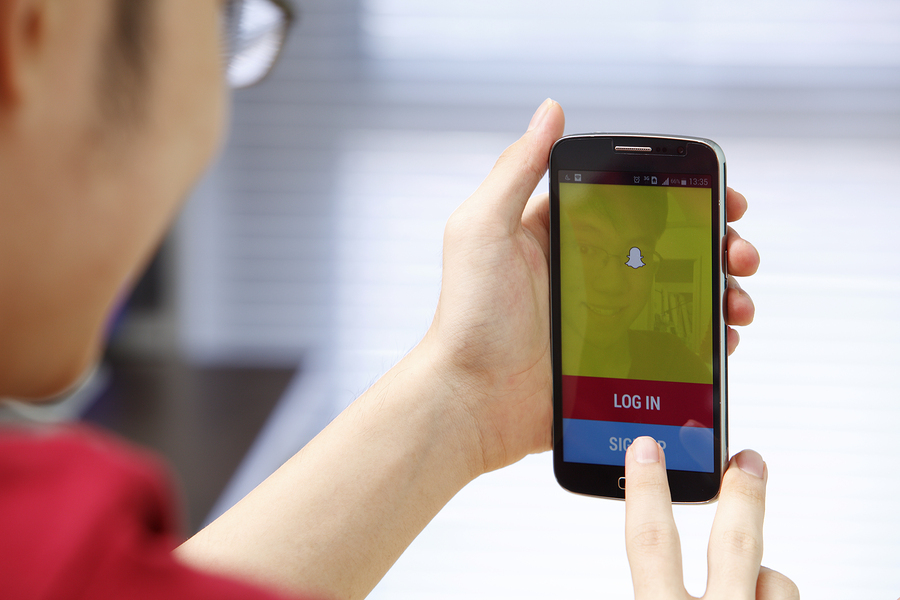 Snapchat provides many benefits if you use it the right way
When you create a Snapchat photo or video to promote your group texting campaign, it is important that you do not simply send messages that offer deals and discounts and promote your company. This may work for a few messages, but people will quickly tire and opt out of your Snapchat, and possibly your text marketing, programs. Instead, concentrate on sending photos that speak to your customers and tell a story. You can send multiple photos or videos over a period of time that work together to tell one unified story, or you can send out stand-alone material. Snapchat can be a little more personal than other marketing channels, but you also want to keep it professional and within your brand guidelines.
Most importantly, you want something that speaks the language of your target audience. You may need to do some marketing research and a few test runs to see what works best for your company. It is important that you create something that your customers appreciate so that it inspires them to want more from you. You also want to show that your group texting program offers something of value to your customers.
Snapchat works well to bring in more subscribers to your group texting program, but you do need to have customers that follow you on the app. This app is not appropriate for all companies to use, nor is it something that you want to use as the main source of promotion for your company or program. You do not want to use Snapchat for campaigns you wish to stick around forever. Instead, use it for topical, in the moment, items that also promote your business and your group texting program. Used this way, it definitely has a role in a powerful, multi-channel cross-promotional marketing campaign.
If you already have a Snapchat account, now is time to use it to promote your new texting program. Try GroupTexting for free to see how it can help your business grow.
group texting campaign, group texting program, sms marketing


Categories: Marketing Reports