Your loyal clients anticipate with excitement anytime your art gallery debuts a new exhibition or places an artist's work on sale. You want to find ways to engage with potential clients and improve attendance at your events. It is also important that you find ways to ensure that any communication you send to them is received.
Group texting provides a cost-effective marketing tool that engages your current and potential clients to help you sell the artwork at your gallery. It has a 98 percent open rate, so you can feel confident that your clients see the message. Take advantage of this in one or more of the following ways to grow your business.
Showcase New Pieces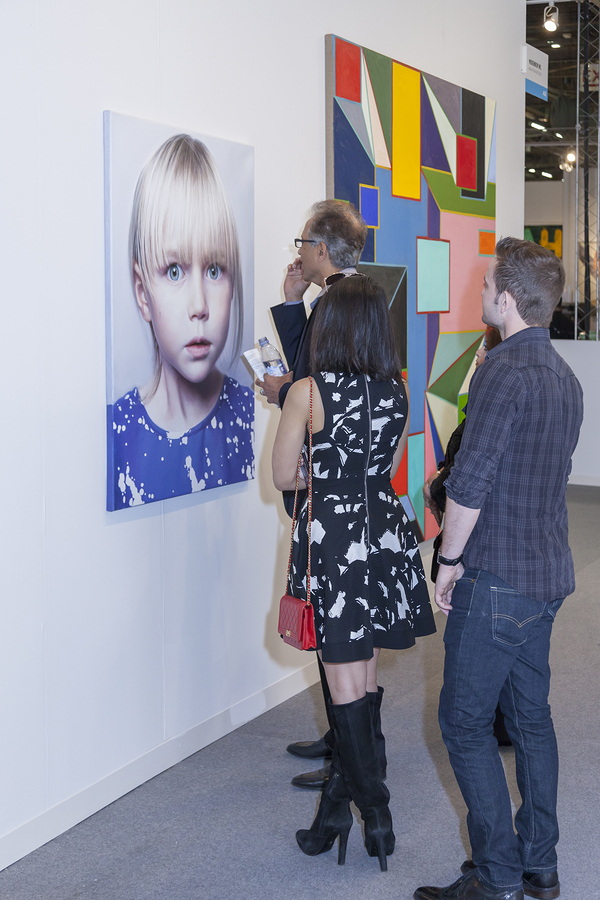 Alert your clients to new pieces via text message to increase sales.
It is important to let your clientele know about any new and exciting pieces you have in your gallery. Let them know with a text alert through your group texting program. If you frequently have new pieces on show at your gallery, then send out a message highlighting the most exciting and interesting pieces.
Make It Easy to Buy
Another way to use your group texting program to increase business at your art gallery is to make it easy to buy. When you alert customers about a new piece in the gallery, make it easy for them text you back if they are interested in buying it. Then, one of your sellers can contact them and set up a time to view the piece in person and otherwise finalize the transaction. If you have an auction, you can also allow patrons to bids via text, especially if you are already set up to receive phone-in and online bids.
Reminders About Shows and Other Events
Group texting provides an excellent tool for reminding clients about your gallery exhibitions, shows and other major events. People carry their phones with them at all times and check them continuously throughout the day. They will see your text message as soon as you send it and remember about your event. Sending out text reminders the day before or even the day of the event significantly increases your attendance numbers for a more successful event.
Create Groups for Different Types of Art
It is easy to group your subscribers into different categories, including their favorite type of art. This can be by media, such as photography, oil painting, sculpture or pottery. Other groups could be by style, including modern, contemporary, post-modern, classical, Impressionism and surrealists. When a client first comes to your gallery, ask them to fill out a form that details their interests. Assign them to the groups based on this information. Any patron can be in multiple groups.
This helps you to personalize texts for a larger impact. When your gallery gets a new post-modern painting, text only those in the respective groups, since they are the most likely to be interested in buying the painting. Then, you will not needlessly text anyone, ensuring that each text you send is seen as valuable and not as spam.
Provide Information About Pieces
Another interesting way to integrate group texting into your art gallery is to use it as a way to provide additional information about different pieces. Attach a particular keyword to certain pieces of artwork. When patrons walk through your gallery, they text the keyword to a certain number if they want additional information. You set up an auto response with certain information, such as the artist, medium, price, history and other relevant details. This enhances your customer service while also freeing up some of your staff's time to spend with realistic buyers.
Receive Feedback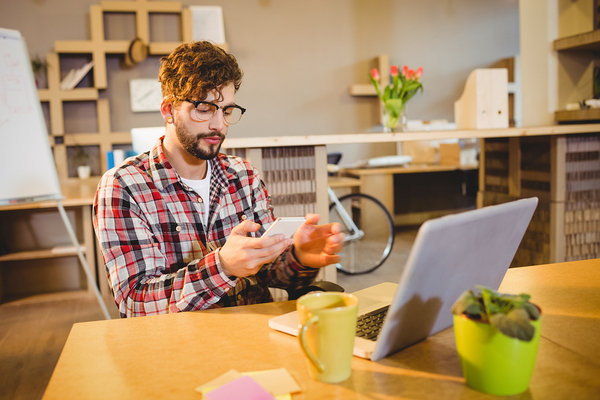 After an event, ask your subscribers if they enjoyed themselves.
For your gallery to reach the business goals you have, it is important that you continue to offer artwork that your patrons wish to buy. There are so many different styles and interests, that is can sometimes be difficult to know whether or not you are filing your gallery with the right type of art for your clientele. One way to know what they want is to ask them. Group texting provides an easy way to do so.
Send out a question with a few different answers that correspond to certain keywords. Then, your patrons simply respond with the keyword that matches their thoughts. This can be as simple as a text asking, "Did you enjoy our gallery exhibit last night. Respond YES or NO." Your patrons can easily give you an answer. Then, you send a link to a lengthier survey for additional information to those who respond.
There are many other ways to take advantage of the lucrative benefits of group texting to engage with your clients and keep them coming back for more. Just make sure that you only text those who have signed up for your program, and that you respect the guidelines of your contract. Learn more about remaining compliant by reading this blog post.
sms marketing
Categories: Text Message Marketing Tips