The frozen yogurt business has seen a boom in the past few years, and ice cream shops are a time-honored tradition, especially during the summer months. With growing competition, it is more important than ever to attract new customers and get them to want to come back for more. Group texting offers a versatile marketing channel that helps to boost your business. If you are unsure whether or not it will help your business, check out the following benefits of the medium.
High Open Rate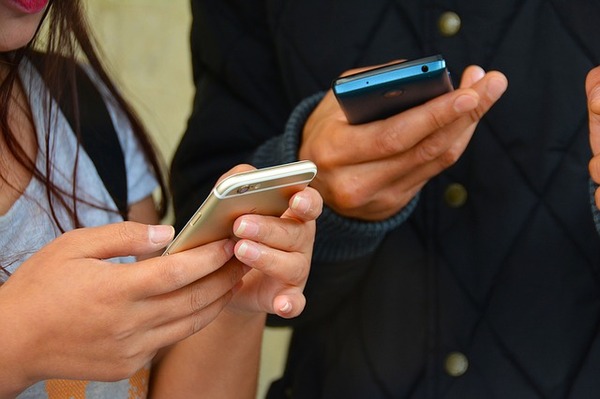 Almost everyone opens and reads text messages right away, unlike other platform.
To bring customers back to your ice cream or yogurt shop, it helps to have constant communication with them. However, how can you be sure they actually read what you send them? Email marketing has only around a 22 percent open rate and social media marketing, likewise, does not have the reach you expect. This means that very few of your customers actually read or see what you post, making it easy for them to not think about your business.
Group texting, on the other hand, has an impressive 98 percent open rate! That means that almost everyone who receives the message actually sees it, improving the chance that they will take action and come visit you.
The Best Coupon Channel
Coupons have long been a way to draw in customers new and old. They rely on customers not just seeing the coupon but actually redeeming it. Text messages have a higher redemption rate than other mediums for many reasons. The main one is that they are convenient and easy for both customer and business. You text the coupon to the customers, and they just need to have their phone with them to redeem it.
Since people always have their phone on them, they will be more likely to redeem it. They do not have to worry about printing something out or bringing something extra with them. Texting coupons increases the chance that they might stop when they have a craving for ice cream.
Customer Engagement
Customer engagement is the hottest thing in marketing and business. People shop with their emotions. This means that, whether they choose your yogurt or ice cream shop or the one the next block over, it might come down to how they feel about your business. This is intangible, but group texting can help. It helps you to provide better customer service. You also keep in touch with customers, so they start to build a relationship with you. Texting is an intimate channel still reserved mostly for friends and family. Therefore, customers might subconsciously start to associate you with friends because they receive your messages through text.
Increased customer engagement also has the chance to translate into increased customer retention and loyalty. Loyal customers are a business' dream because they will continue to patronize you no matter what the competition tries. Your ice cream and yogurt offerings go a long way towards turning customers into loyal ones and, with a tool such as group texting, you can expedite the process.
Strong Call to Action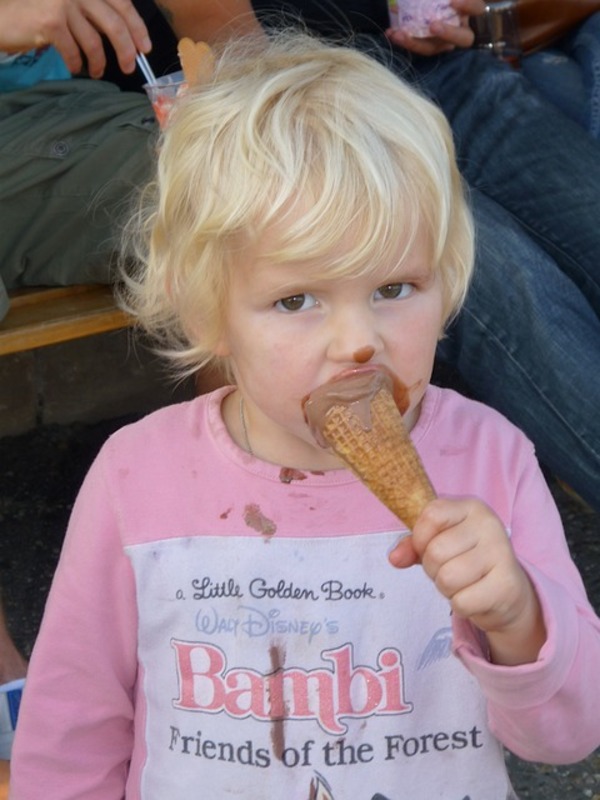 Bring in more customers by adding a text call to action on all marketing materials
Another reason that ice cream and yogurt shops love group texting is that it provides the perfect call to action for promotional and marketing material. On its own, it is a highly effective channel that is also cost-effective. It is easy to add to other promotions, including those you already have developed. Just add a keyword and the number to text and people can take action when they see your ad.
Because people have their phones with them at all time, they can also respond no matter where they are, increasing the efficacy of your campaign. Include a reward for texting, such as a free scoop of ice cream or a percentage off their yogurt.
Ice cream and yogurt shops have increasing competition these days, making it more important than ever to stand out. Group texting provides a way to do this, as well as increased marketing efficacy, a better call to action, and a way to engage customers.
Try GroupTexting for free to see how it helps your yogurt or ice cream shop beat the competition.
group texting
Categories: Group Texting News