The majority of college students use text messaging to communicate with their friends and family. In fact, Millennials and Gen Z'ers text more than they talk on the phone. Take advantage of this to communicate with the students on your college campus by implementing a group texting program. It will help you to engage with current and prospective students in a way that email and social media cannot.
Reach a Wider Audience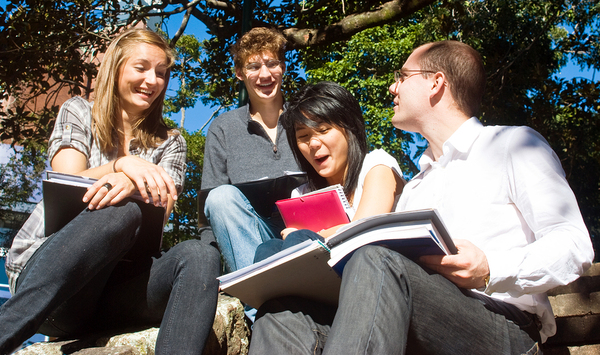 Attract more students to your college with text messaging.
One of the best reasons to use group texting for your college is that you can reach a wider audience. Around 90 percent of Americans have SMS-enabled cell phones. The majority carry them around all day. Therefore, whether your current or prospective students have access to the internet or not, they will still get your messages. This helps you to reach students in areas who might not have easy access to email, social media or other more traditional ways to interact with your school. It works for letting prospective students know about your programs, as well as maintaining communication during the school year.
Get Students to Matriculate
There is a significant number of students who graduate from high school, get accepted into college, and then never show up to start their college education. Something happens during the summer that changes their plans. For some, they simply decide that they wish to take some other path. For others, they forget deadlines or become overwhelmed by the costs when they receive their documents. A study reviewing different ways to counsel students to increase matriculation rates found that providing personalized text message reminders about deadlines and other relevant information was an effective solution for increasing matriculation that could fit most budgets.
Immediate Response
Text messages have an extremely high open rate at 98 percent, and they are typically opened within a few minutes of receipt. This allows you to contact students in a way that you can feel confident they will receive. This is highly beneficial when there are last-minute announcements you need to make across the whole campus, or to a certain dedicated number of students. It is possible to group your students based on certain characteristics, including demographics, year in school, major and more. Then, you can target messages as appropriate. The immediacy of group texting also makes it the best way to send out emergency alerts to those on your campus whenever something happens.
Increase Awareness of Your School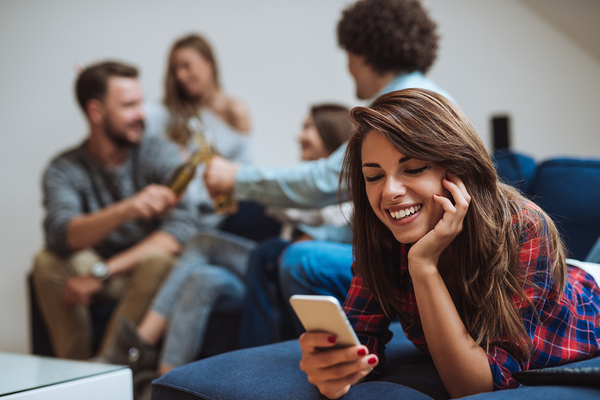 With a text CTA, people can take action from anywhere.
Implementing a group texting program can help to attract more students to your school. It works very well as a marketing tool, including a call to action on your other marketing collateral. Simply add a keyword and number for a highly effective CTA. When prospective students see your print ads, billboards, TV or radio spots, digital marketing campaigns and other advertising, they can easily respond to receive more information by texting the advertised keyword. They will have their phone with them, so they can react no matter where they see your ad. This helps to increase the number of prospective students so that you can retain or increase your attendance numbers and reach your goals.
There are many other reasons to invest in a group texting program at your college campus. It is a cost-effective solution that fits into most budgets, making it easy to implement no matter how small or large your college is.
Try GroupTexting for free and see how it can help your college acheive its goals.
group texting
Categories: Text Message Marketing Tips