Many smartphone owners use their mobile devices to interact with businesses.
According to recent data from Pew Internet, 90 percent of US adults now own a cell phone and 81 percent of mobile owners send or receive text messages. For businesses interested in generating new leads and cultivating relationships with existing customers, SMS marketing represents an important opportunity. In the past, many businesses relied on short codes to reach customers via text message. But recently, more companies are making the shift towards long codes for marketing purposes. Here are four reasons to love long codes.
Long codes are less expensive
One of the many reasons why businesses love long code campaigns is because they're less expensive than short code campaigns. Instead of paying a premium rate to lease a short code over the life of a campaign, companies can simply set up a special VoIP-enabled 10-digit phone number at a relatively low cost. The benefits here are two-fold. Not only does it cost less for businesses to set up long codes, customers are less likely to incur fees from their mobile carriers for sending and receiving texts using long codes. This increases the likelihood that your target audience will opt-in to receive communications from your business.
Long code campaigns are easy to create
Some businesses are choosing to move away from short code campaigns because they are more complicated to develop than long code marketing efforts. Long code campaigns can be generated within a day, whereas short codes can take weeks to implement. The main reason for the difference is that businesses need to lease short codes and get approval from communications providers before launching their campaigns. For marketing teams that are interested in getting new SMS efforts up and running quickly, long codes represent an important opportunity.
Broader campaign reach
Short codes cannot be used internationally. While this is acceptable if your business is interested in reaching a U.S.-based audience, many companies prefer the option of connecting with international customers as well. Since long codes are simply 10-digit telephone numbers, companies can use them to reach domestic and international audiences. Many communications companies offer global coverage options which allow businesses to broaden campaign reach with their long code marketing efforts.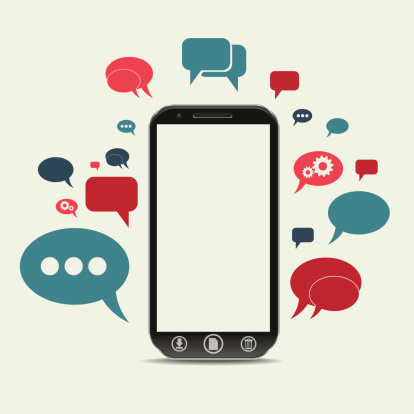 Businesses are using long codes to connect with international customers.
A unified communication platform
One of the biggest benefits of long codes is that they're more versatile than short codes. Long codes can be used for domestic and international text marketing efforts, but they can also be used for voice mail, faxing, and email. Businesses have the option of creating a unified communications platform, using one number for several purposes. This comes in handy if you are interested in communicating with customers through multiple channels.
In recent years, many businesses have been choosing to launch long code campaigns as opposed to short code marketing efforts. There are many reasons to love long codes. These handy codes are less expensive for both companies and customers. Long code campaigns are also easier to create, they can be used to reach international audiences, and they are much more versatile than short codes. Connect with a communications provider to launch your first long code marketing campaign today!
Author Bio: Jess Shepard is a content writer who enjoys researching and writing about marketing, small business, and entrepreneurship.
group text message, group texting, sms long codes


Categories: Group Texting News