The holiday season is almost here, so it is time to start planning a stellar campaign to ensure you make the most of it. SMS marketing provides a way to increase sales and reach a broader audience so that you will achieve all your goals this season. Rather than sending the same old tired content to your subscribers, try one of the following creative texts to add some sugar and spice to your holiday messages.
Gifts from Santa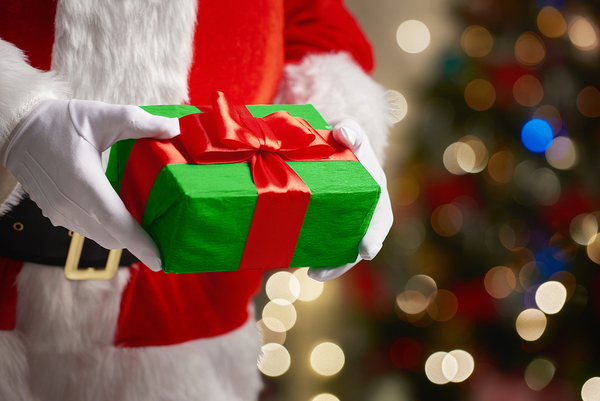 Act like Santa and give a gift to your texting customers.
Secret Santa has become a tradition among coworkers and other groups. Join in the fun by becoming Santa to your SMS marketing subscribers. Rather than simply sending a message saying you are giving away something for free, whether it is a gift, free shipping, or some other deal, write it as though it was a gift from Santa. An example might be,
"You've received a special gift from Santa Claus. Bring this message to [store name] before [date] to get your free gift while supplies last."
The secret is to choose something that is valuable enough that customers feel as though they are getting a real treat that also does not cost so much that it hurts your bottom line. When customers drop by to redeem their free gift, there is a good chance that they will find something else to get to check something off of their holiday gift shopping list.
What's Your Favorite Holiday Drink?
SMS marketing is perfect for engaging with your customers to create a closer relationship so that they become more loyal shoppers. One way to do this is to run a poll. Send out a question and include a few keywords as an answer. Subscribers send in their answer by responding with a keyword. Then, you can see which one wins and let everyone know in a follow-up text. An example might be,
"What is your favorite holiday drink? Text eggnog, cocoa, cider, or mulled wine to [short code] to vote and see which one wins."
Other fun polls might be favorite holiday movies, favorite reindeer, or favorite holiday book.
Embrace Your Inner Grinch
Although there are billions of dollars in retail sales over the holiday period, that does not mean that everyone is joining in the fun. Engage with customers who feel a bit more like the Grinch this holiday season with a fun message that allows them to embrace their inner Grinch. This might be a message that encourages them to buy gifts for themselves or treat themselves with some of your services. It might also be an opportunity to get away from the holiday stress and party with other Grinches. An example text might read,
"Feeling like a Grinch? Come to our exclusive Grinch shopping hour and treat yourself to some goodies. Show this text for entry on [date and time]."
You can also create similarly themed messages from other classic holiday tales, some of which will embrace the holiday spirit.
Message From Your Personal Elf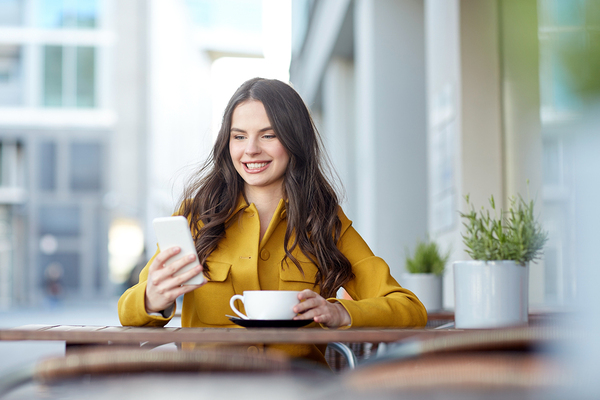 Make it easy for people to shop for presents by sending out gift ideas.
Holiday shopping is a large source of stress for many people. Provide them with assistance by offering personal gift ideas. Promote a special holiday Elf that will send messages to people who sign up for your SMS marketing program. Then, create targeted messages based on the data you have about people. If you do not have much, you can ask people to answer a few questions to know more about for what they are looking. Then, send out gift ideas, along with special offers, to encourage people to come in and buy them. An example message might read,
"A gift alert from your Elf. What about buying [item] for your loved one? Get it now and save 20 percent by showing this text. Valid until [date]."
These are just a few ways to get into the holiday spirit and send some messages to your subscribers that are not the same old ones you send every week. Have a little fun, and you will also stand out from the competition, making it more likely that customers will choose you to patronize this holiday season.
Ready to use texting for your holiday marketing? Try GroupTexting for free.
sms marketing
Categories: Group Texting News