New Year's Eve is a time to celebrate. Photo credit: ginnerobot.
It's hard to believe that a new year is just around the corner. If your business is planning a special event to celebrate, you may be in the midst of your marketing efforts to get the word out to potential customers. New Year's Eve is a popular night to party, and the competition is fierce for restaurant, bar, and club owners that are interested in attracting patrons for this evening of celebration. If you want to raise awareness about your business' special New Year's Eve event, bulk text messaging is an effective way to do it. Here are three ways you can use bulk text messages for the holiday.
Announcing Events Ahead of Time
If you are interested in using bulk text messages to get people interested in an upcoming event, paying attention to timing is important. Share the information about your event too early, and your message might get lost in the chaos of the Christmas holiday. But if you spread the word too late, people may already have plans for the night and you might not be able to attract many new customers. A good rule of thumb is to plan your announcement for December 27th. By this point, people have shifted gears and begun thinking about their New Year's Eve plans. A well-crafted bulk text messaging campaign can help you get your target audience's attention at the perfect time.
Providing Last Minute Information
There are always going to be those people that simply choose to 'wing it' on New Year's Eve rather than follow a set plan that they established ahead of time. If you're interested in making last minute connections with potential customers, you may want to consider sending out a bulk text on New Year's Eve. Consider sharing some enticing information about your special event when people are already out on the town. Your target audience is going to have their mobile devices close at hand, so it's a great time to grab the attention of last minute customers.
Transmitting Special VIP Offers
If you want to raise awareness and interest in your New Year's Eve event, think about running a promotion. Potential customers are going to want to feel like VIPs when they're ringing in the New Year. Using bulk text messaging to transmit special VIP offers can help set your business apart from others that are also hosting New Year's Eve celebrations. Again, timing is important here. Share your VIP offer with your audience on New Year's Eve day so it's fresh in their minds, and chances are they'll stop by for the party.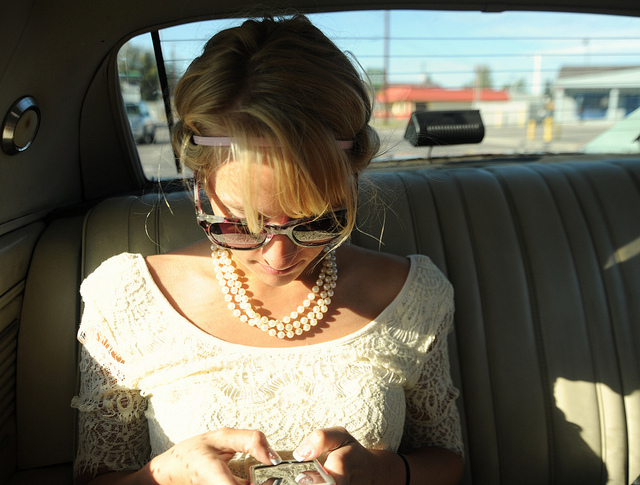 Bulk text messaging can help you reach more customers on New Year's Eve. Photo credit: wonderlane.
If your business is hosting a party on New Year's Eve, you may want to take your marketing efforts up a notch with a bulk text messaging campaign. Business owners can use mobile to announce their events ahead of time, provide last minute information to potential customers, and transmit special VIP offers. A well-timed bulk text messaging campaign can get people talking about your special event. Try GroupTexting for free to connect with more a broader audience today!

new year's eve, text marketing


Categories: Text Message Marketing Tips