What is your brand? You probably hear that a lot. That is because brand-building has become a hot – and necessary – marketing strategy. It is a way to connect with potential customers and stand out from the competition.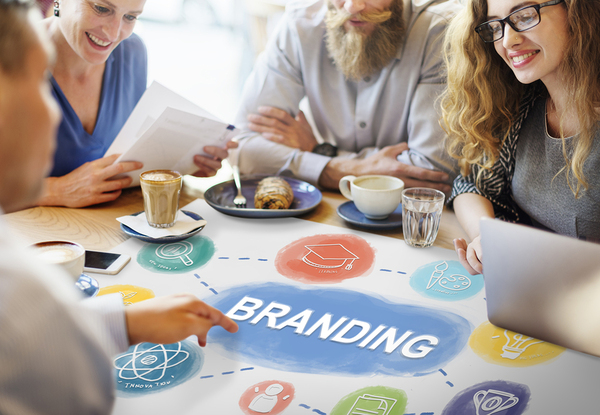 Get your team together and determine your brand for increased sales.
When building your brand, it is important to incorporate all components of your marketing and advertising strategies in a way that adheres to and continues to build upon the brand. SMS marketing is one key player in this overall branding strategy.
What is a brand?
Branding is way to differentiate yourself from any competition in the area.
Although the word once simply meant logo or trademark, the current connotation of a brand has many components to it that go far beyond a simple logo. There are visual aspects as well as a certain personality in your marketing collateral. Your customer service, products and services also contribute to your overall brand.
Today, the brand includes any aspect of your business with which they relate to your business. This might be your marketing, the emotions your brand imparts, the integrity of your company, the boxes in which your products come, and any other component of your business.
Because there are so many different components to a brand, it is something that needs to continually be at the forefront of your mind in many different business processes, from customer service to marketing to product development.
Why do you need to build a brand for your business?
It does not matter what type of business you have. Whether you cater directly to consumers or are a B2B business, large or small, or any other type of business, you need to create a dynamite brand for your business.
Think about some of the large companies with which you are familiar. Many of them are now household names that people associate with certain concepts. Some are synonymous with their product, like Band-Aid or Kleenex. Others are well known for the experience at their business or for a particular tagline, like Nike's "Just do it."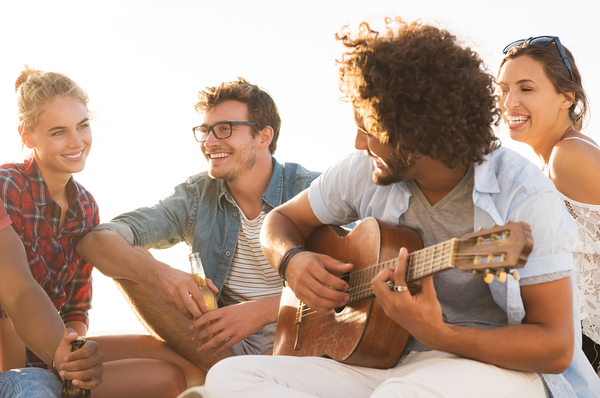 Younger customers are wary of ads and respond to branding.
In today's society, people are well aware of the many gimmicks that companies play. Millennials and Gen Z'ers are even more cognizant of marketing attempts and ready to dismiss any marketing or advertising that seems false or created simply to cater towards a certain audience. They also prefer working with companies on a more personal level.
Customers see through the fake attempts at spinning things or creating a way to sell items to them.
Marketing with a brand in mind is different than the traditional selling component of advertising and marketing to consumers. It creates a persona that imparts genuine ideals of the company to connect with customers and engage with them.
More and more customers use feelings and emotions to make decisions rather than logic, and creating a brand with which they can identify is one way to get them to come in to patron your business and continue to do so, quickly becoming a loyal customer.
How do you build a brand?
A brand should be at the center of your business. It defines your company, and so it plays a significant role in all your communications and interactions with customers and prospective customers. When you decide to build your brand, take a moment to determine how you wish the company to be identified by the public.
Start with your core values and mission statement. These concepts provide a foundation on which to build the rest of your brand. You will know how important it is to impart certain values when you develop marketing collateral. These might include:
Additionally, consider your business goals and why you decided to open your business in the first place.
Another aspect to consider is your target audience. Things to consider in order to determine how you can create a brand that communicates with them include:
Needs
Wants
Demographics
Values
Ideals
Behavior patterns
Expectations
More
To do this, you can use market research, data from your own sales and customer database and other information. You might wish to create an ideal persona or several to symbolize your targeted customer. This not only helps you to create a brand, it also helps you to create marketing content that is important to your customers.
With these ideas in mind, determine what type of brand you wish to create. Consider creating a persona to symbolize your company and list different characters you wish to promote in connection with your company. Creating a persona for your company also helps you to create a personality for your business.
You can even create a fictional character to embody the persona. Some examples include "Flo" from the Progressive insurance and Colonel Sanders for KFC.
One of the most important rules when creating your brand is to be unique. Do not try to copy any of your competitor's brands. Instead, be creative and innovative and develop something that truly does let you stand out from the crowd.
When should you use your branding?
Once you have your brand built, it needs to be used in all interactions with your customers. Marketing and advertising play a role, but do not forget to also train your staff in such a way that they impart the brand image when they serve customers.
Other features that support and adhere to your branding include:
Customer service
Products
Services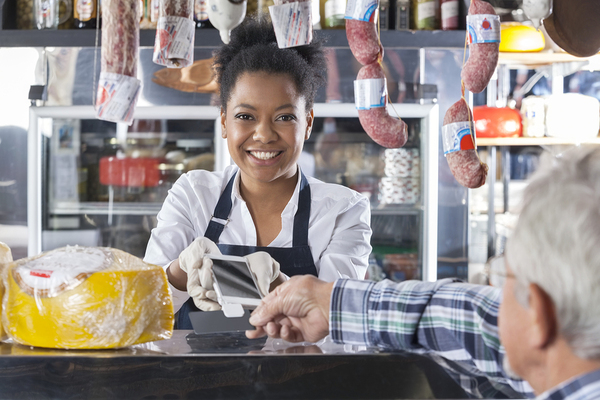 Your branding should be everywhere from marketing to service.
For example, if you choose to create a brand that imparts durability, then you do not want to create products that quickly break. In the same way, if you provide services with a branding that imparts you offer a customer-first approach, then you do not want to make customers wait or provide a bad experience for them when they enter.
Not only will they not wish to come back because of the poor experience, but they also will feel as though your company is disingenuous and include that as a comment when they negatively critique your company to their personal and professional network.
What role does marketing play?
Your marketing and advertising efforts play a vital role in building your brand. It is no longer as simple as creating a logo and tagline to build a brand for a company. With so many moving parts involved in developing a brand, it is important to have your brand at the center of all your marketing efforts.
You might decide to use different marketing channels for different roles with a larger strategy that integrates all the channels in such a way that they complement one another. Even though the different channels might have different purposes, they still adhere to your general brand while also adding more to it.
For example, promotion on the radio or television helps you to increase awareness to a large audience. Social media marketing is more targeted, especially your posts that are seen by those already following you.
Therefore, your promotion in a television ad might try to introduce your brand to everyone, while your messages on social media already assume a certain level of familiarity to your brand.
Your marketing also creates a way to share the voice of your company. Examples of tones include:
Professional
Conversational
Humorous
Formal
Ritzy
When writing any component of your marketing, whether blogs, social media posts or anything else, always adhere to your brand's voice.
Does it matter when you work with SMS marketing?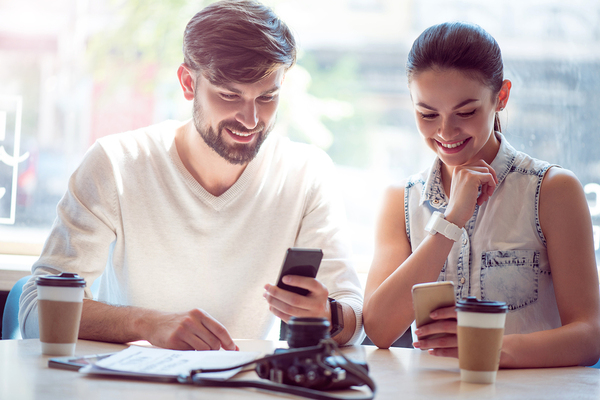 Keep your brand in mind when you send text messages.
SMS marketing is only 160 characters per message and is largely text-based. This does not give you a lot of space on which to build your brand. However, that does not mean you simply forget to build your brand when you use SMS marketing. Rather, you still continue to keep your brand central as you send out your messages to customers.
This is important for several reasons. For one, people still view text messaging as a more intimate medium for communication. Although more and more companies are turning to SMS marketing, it still does not have the same level of saturation and spam as email and other marketing channels. This means that people view texts in a more intimate way than other messages from brands.
Using your brand's voice in your messages helps to solidify a more personal relationship with your customers.
What are the best ways to use SMS marketing to build your brand?
When you use SMS marketing to build your brand, there are a few ways to do it. There are several types of messages you can send in your campaign:
Offers
Reminders
Customer service
Transactional messages
Surveys and polls
contests
Tips
Product launches
Exclusive sales
Flash sales
No matter the type of message you send, always sign your message. This not only gives you a chance to solidify your brand, it also ensures that your subscribers know who sent the message–and where to go for the deal or take another action. This does not have to be a major signature, just a simple name or well-known abbreviation suffices.
As with any marketing content you build, always write in your brand's voice. If you have built a brand that imparts seriousness and professionalism, then do not send out a message that is filled with humor and informal speech.
By taking the time to consider where SMS marketing fits in with your marketing strategy and communication with your customers, then you can determine exactly how to use it to help build your brand.
Ready to build your brand through incorporating a texting campaign? Try GroupTexting for free.
texting campaign
Categories: Group Texting News