In the world of mobile marketing, one of the most important things is to stand out from the competition by bringing something unique and very helpful to the table. Right now, mobile marketing is the leader of the promotional world, mainly thanks to the constant increase of mobile usage, so it's imperative to use effective strategies to make the most of your mobile presence.
Below are some mobile marketing strategies that can help you make more sales in the long run.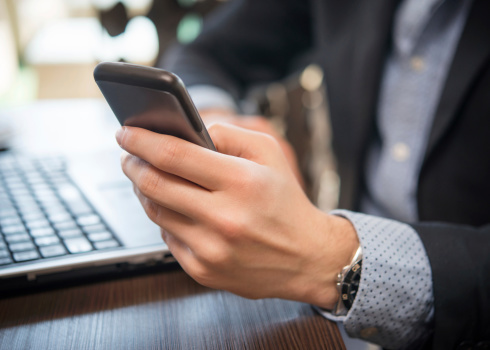 Use the best keywords
Many think keywords need to be used mostly in content marketing, but this is far from true. Search engines use the same mechanics for mobile, too, so you need to implement keyword practices to make the most of your SEO. Of course, at the same time you should include your locale along with your keywords, as this will give you a massive local boost search. For example, instead of using the keyword "fine jewelry," a jewelry store in Nashville would be well off using "fine jewelry Nashville" or "fine jewelry Tennessee."
In the mobile world, keep your keywords as short as possible, and don't overdo it with the frequency of those keywords, which could come across as spammy.
Create an opt-in list
People like discounts and special offers, so be sure to design an opt-in list. This will allow you to reach customers faster when you want to offer them a deal, and at the same time it will entice sharing, something that could expose other potential customers to your company.
Send group texts
Instead of having to send each message individually, improve your mobile marketing endeavor by sending mass texts. This can also be integrated with the opt-in box to allow users to receive updates on their mobile device. This allows you to harness the power of SMS and save time, which you can then spend on other aspects of your business.
Ensure compatibility
According to recent data collected by Smart Insight, users are utilizing many different types of devices. With so many types of smartphones and tablets, it can be hard to figure out a universal solution for sending messages so they are received, and with the correct formatting. Ensure that your promotional materials are fully compatible with the most popular mobile devices (Apple products, Android, Samsung, etc.). Remember, the more support you offer and the more devices you offer that support for, the larger the customer base to which you can appeal.
Engage in hyperlocalized marketing
Since most shopping occurs within a 10-mile radius of where the consumer works and lives, it's imperative to use hyperlocalized marketing. A consumer's smartphone can provide location info to you and your business, if the user allows it. Then you can provide your current and potential customers with information and products that cater to their location.
These ideas will help you obtain astounding results from your mobile marketing campaign, which will lead to more sales for your business. Don't overlook the importance of mobile marketing; instead, implement the above in order to see an increase in revenue and number of customers.
Bilal Ahmad is a Blogger and Internet Marketer. He loves to write about technology. You can read one of his recent article about sending free faxes online here.
mobile marketing campaign
Categories: Text Message Marketing Tips