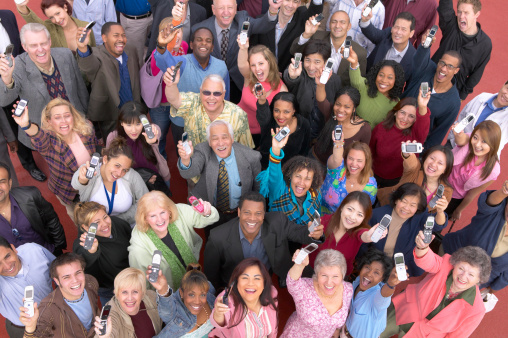 Before smartphones became popular, flip phones were a must-have for mobile users.
Mobile technology has advanced at the speed of light over the past decade. But ten years is just a blip on the radar in the grand scheme of things. While mobile phone adoption has soared globally, the technology itself is still in its infancy. This is especially true when it comes to smartphones, which really only became popular with mainstream consumers after the introduction of Apple's iPhone in 2007.
In recent years, many businesses have begun exploring mobile as a means of reaching a broader audience, or cultivating relationships with existing customers. The strategy makes sense given that so many people now have mobile phones. A popular approach to advertising via this channel this is sending marketing messages via mass text. Here's a look at how texting has evolved over time and what we can expect in the future.
A Look Back at Texting
The first text was sent nearly 25 years ago from a PC to a mobile phone, but texting has really only caught on as a communication tool in the past decade. The earliest forms of mainstream text messages were sent from cell phones with numeric keypads. Typing letters using numeric keyboards was cumbersome and inconvenient. Technology began to evolve and eventually, mobiles with full keyboards were introduced to the market. Mobiles with full keyboards were the tipping point for the text message. What was once an inconvenient means of communication suddenly became quick, effective, and immensely popular. BlackBerry was the market leader in full keyboard mobile devices. In 2007, the iPhone was introduced to the mainstream market, and smartphone adoption rates soared.
The Here and Now
Today, an estimated 90 percent of US adults own a mobile phone. Trillions of text messages were sent and received by American mobile users last year alone. Texting has become the preferred means of communication for many people because it is often faster to send a text than it is to make a call. As texting has become more prevalent, mobile consumers have become more comfortable interacting with businesses in this way. As a result, more companies have begun partnering with mobile developers to launch their own mass texting campaigns in an effort to reach a broader audience. Recent data suggests that business offers sent via SMS are redeemed eight times more often than those sent via email.
What Lies Ahead?
The future is bright for businesses using mass SMS messaging to reach new customers. While mobile technology is still relatively new, penetration rates are staggering. As global consumers continue to embrace the technology and mobile users grow more accustomed to engaging with businesses via their phones, companies who've embraced mobile marketing will continue to see better returns from their campaigns.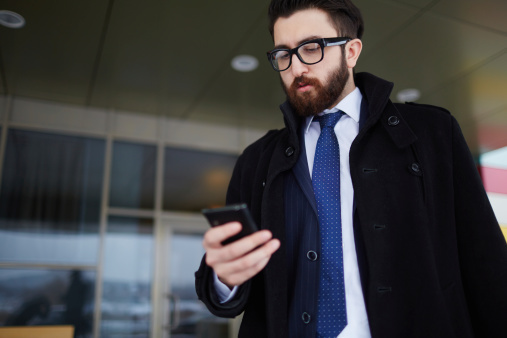 More consumers are using their phones to connect with their favorite businesses.
Mobile technology is still in its infancy, yet nearly 90 percent of US consumers own a mobile phone. For businesses interested in exploring mass SMS to reach new customers, there's a wealth of opportunity in mobile marketing. Whether you are interested in raising awareness about your company or driving more foot traffic to your store, a well-crafted text marketing effort can help you accomplish your goals. If you are interested in getting started with a mass texting campaign for your company, try Group Texting for free today.
mass SMS, mass SMS messaging, mobile marketing


Categories: Group Texting News