Mass SMS polls are a useful tool for businesses.
Mass SMS polls of customers can have several benefits for business owners. Not only do they allow you to gather feedback more quickly than a traditional survey, they can be used to collect input on various metrics. Are you deciding which new product you'd like to introduce to customers? A mass SMS poll can help you gauge which item might be more popular with your target audience. Did you recently host a special event at your restaurant, and you're interested in feedback from those who attended? A quick mobile poll will provide you with some valuable insight. If you are interested in creating a mass SMS poll for your business, here's a basic guide that will help you get started.
Map Out Your Focus
Mapping out which specific type of feedback you want from your audience is important when conducting a mass SMS poll. Consider the following example. You've recently hosted a VIP night at your restaurant, and you're interested in taking your customers' temperature to see whether it makes sense to plan something similar in the future. There are often many parts in the event planning process, including menus, décor, music, guests, flowers, etc. It's important to decide whether you want feedback on one particular element or the event as a whole. Then structure your mass SMS poll accordingly to gather the input you want.
Keep It Short
A good rule of thumb when crafting a mass SMS poll is to keep it simple. Remember that you are conducting a poll on the small screen, so you don't want to make it a lengthy, complex survey. Creating something that's too complicated may be detrimental to your response rates. Consider asking for feedback on one or two points, rather than a long series of items. This will help increase the likelihood that your audience will participate in your poll, rather than passing it up because it looks too complicated on the smaller screen.
Time It Right
Timing is important when conducting a mass SMS poll. For example, if you are hoping to introduce a new product into your store and looking for quick feedback from your customers, you need to take into account things like order timing, whether you want products in store by a certain date, etc. Spending some time thinking about your timeline is a key part of the process.
Simplify Feedback Collection
If your mobile subscriber list is long, tracking responses can be a daunting task if you haven't partnered with the right mobile provider. Choosing a company that offers simple response tracking and graphing can help you simplify the process of gathering feedback. Rather than having to sift through raw data, you can simply refer to a graph that's been automatically generated after your mass SMS poll is complete.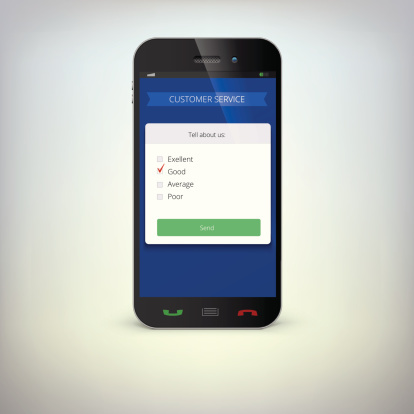 It's a good idea to keep your mass SMS poll short and simple.
A well-crafted mass SMS poll can be a useful tool for your business. Whether you're interested in collecting your customers' feedback on a product, service, or recent event, SMS polls can help you get valuable input quickly. If you are interested in launching your own mass SMS poll, try Group Texting for free today.

mass sms poll, mass sms polls


Categories: Text Message Marketing Tips