Ash Wednesday is just a few weeks away, which is the official start of the Lenten season for many Christian denominations. There are several different ways to observe Lent, although fasting or giving something up is the most common. Church leaders can use mass texting as a way to engage with their parishioners during this time of reflection and prepare them for the upcoming Easter season. Here are some ways you can use mass texting to help your parishioners observe Lent.
A Lenten Program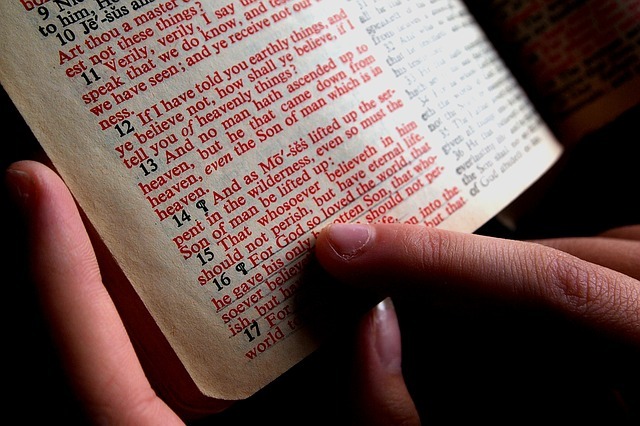 A Lenten program could help guide parishioners through this season of reflection.
Many people who wish to observe Lent need some type of structure to help but do not have the time to go to church every day for services or bible study. It is possible to provide encouragement and structure through a mass texting Lenten program. In the weeks leading up to Lent, you can advertise in your church bulletin about the program. Those who sign up can receive daily or weekly texts as part of the program. Although texting daily throughout the year is not an ideal frequency, during the 40 days and 40 nights of Lent, it may be an acceptable practice to support your parishioners.
Bible Passages
The Lenten season is a time of reflection and preparation for the coming Holy Week and Easter celebration. Many Christians view this as the perfect time to increase their bible study. It is possible to help these parishioners by sending out bible passages through mass texting. You can send a few sentences through text or simply list suggested passages for their daily Lenten reading. The guidance improves their ability to complete the program, whether they are doing this on their own or as part of a bible study group.
Daily Prayers
It is also possible to use your mass texting program to send out daily prayers to your parishioners for Lent. Even though you only have 160 characters to share your message, it is still possible to create texts that still guide your parishioners' prayers and inner reflection. If you have more to say, provide a link for further prayer options. If you send the messages at the right time of day, it increases the chance of participation in your Lenten program. Most texts are opened within a few minutes of receipt, so you can be sure your parishioners will get your message.
Messages of Encouragement
If you do not want to turn your mass texting service into a daily or weekly Lenten program, it is possible to use it as a way to simply send messages of encouragement during this time — and the rest of the year. Once or twice a week you can send interested parishioners special messages that encourage them in their spiritual path. This can also be used as a complement to your regular Lenten program in your church.
Reminders About Services

Text a reminder about special Lenten services and other events.
You may have additional services, like masses or prayer groups, during Lent. You can use your mass texting program as a way to remind your parishioners about any special events during Lent and Holy Week. Texting is an invaluable tool for sending reminders, and informing parishioners of any last-minute changes. You may find this benefits you throughout the year as well.
Mass texting has many uses in a church. It is a way to communicate with your parishioners, especially those who may not make it to church every week. Lent is a natural time in the church calendar to create programs to increase spiritual reflection and bible study as your parishioners prepare for Easter. Text messages can help enhance these programs.
Try Group Texting for free today to communicate with your parishioners during Lent.
mass texting
Categories: Group Texting News