Text messages provide an invaluable tool for interacting with your customers in a wide variety of channels. Almost everyone owns an SMS-enabled phone, and most people carry their phones with them everywhere. With more and more people open to hearing from businesses via text, it is quickly becoming the medium of choice for handling customer service issues.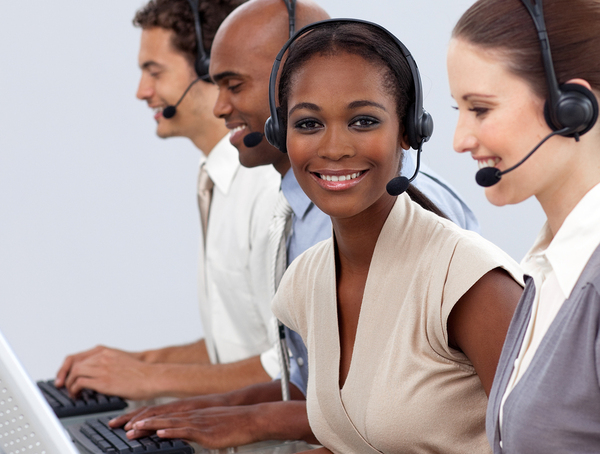 Go beyond the traditional customer service by offering it via text.
About half of consumers prefer using text messages to communicate with customer service agents. To get the most out of incorporating texting into your service department, there are a few considerations to make for a better outcome.
Consider Service First
For a successful company, it is essential to provide exceptional customer service. With a company-first approach, you will quickly lose the interest of potential customers. Instead, create a system that puts the customers — and their needs and wants — first. One easy way to improve your customer service capabilities is simply to communicate with customers through text.
People want to have easy ways to interact with businesses, with about 82 percent of responders to a survey feeling that companies should create easy ways for customers to communicate with them, and many pointed toward SMS as the right avenue for that. To gain the most, you need to offer service to the customers that go above and beyond the competition.
Think Like a Customer
When determining what type of customer service initiatives to provide as part of your texting campaign, think like a customer:
What type of messages do you sign up for from other organizations?
What would you find most valuable?How can a business help you?
Another way to determine what customers want is to have them fill out surveys to express what features they would expect to receive from a customer service texting campaign.
Customer service is all about putting the customer first and providing a positive experience, whether it is handling a problem, shopping, or otherwise interacting with your business. Therefore, you want to create a program that puts the customer's needs and expectations at the forefront.
Timing Is Everything
Text messages are typically opened within just a few minutes of receipt. This makes them the perfect avenue for last-minute messages and reminders. However, texts remain a disruptive medium as well, since most people still have alerts when they receive a message. Therefore, it is important to send messages at a convenient time to customers. For example, avoid sending messages late at night or during rush hour traffic. Find the right time to send your messages, especially those that deal with customer service. This might take some practice. You can use your analytics to give you an idea of the best times.
Respond

Make sure to actually respond to customer inquiries via text.
Texting is a two-way communication channel. It can be used as an avenue to receive inquiries and problems from customers. It is essential that you have a program that actually responds to customers. This might be through automated messages that respond to a certain keyword, live customer service agents, and/or chatbots.
Whatever program you have in place, just be sure that it works. If customers contact you via text and get no response, then they will have a negative experience. This will lead to them leaving your company and most likely sharing their negative experience with friends, family members and others in their social network.
Be Professional
Just because text messaging is a short medium at only 160 characters, this does not take away the need to remain professional. Do not use any text speak or abbreviations. Concentrate on using professional and have your automated messages or customers service agents to respond via text in the same voice, style and tone they would use on any other channel.
Offer Choices
Although a significant number of people do want to use text messaging for customer service, that does not mean that everyone does. Therefore, you want to offer your customers choices. When customers sign up for automated messages, give them the choice of which avenue to respond, such as email, phone call or text message. use your website Contact page to provide different options as well. Ultimately, what people look for the most is choices so that they can use the channel that makes the most sense to them at the time they are trying to interact with your company.
In addition to choices, provide a comprehensive and integrated customer service program that lets people connect with you via social media, email, phone, online chat, and text messaging. Be sure to develop a program that makes it easy for your agents to follow a customer's experience across all channels for a seamless experience. You do not want to make customers have to restart their inquiry every time they reach out to you on different channels.
Choose the Channel Wisely
There are many different types of customer service messages you might send through different channels, including:
Transactional messages
Alerts
Reminders
Inquiry responses
Problem-solving
In many situations, a texting campaign offers the perfect avenue for when customers have signed up to receive them. However, there are instances where texting just might not be the right method. Perhaps it is a highly complex situation with a customer or you have a significant amount of information to impart. In these instances, you might wish to reach out to the customer and respond via email or phone call so that you have more room to explain.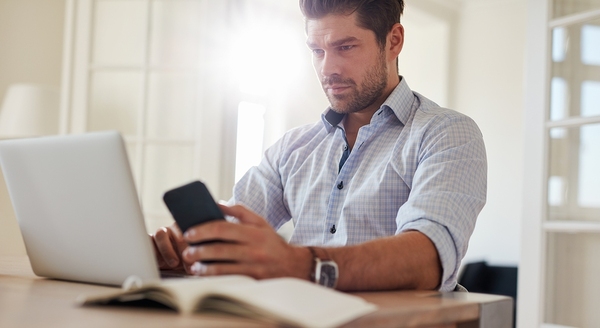 Sometimes it makes more sense to send an email than text.
Avoid trying to send out multiple messages at once. If you do have a lot to say and a customer wants to receive it via text, then create a landing page and send the customer a link via text.
When you set up a texting campaign to provide customer service, it is important that you create one that delivers to customers. Therefore, put the customer first and develop a campaign meant to meet their needs, not your own.
Try GroupTexting for free and see how it improves your customer service.
texting campaign
Categories: Text Message Marketing Tips