Text message marketing can be an effective way to attract clients and keep them engaged. To benefit from the advantages of this type of marketing, you have to ensure that you remain compliant with current regulations related to commercial text messaging. If you do not abide by the rules, you could end up not just alienating customers but also open yourself up to lawsuits, fines, or worse. The following tips can help you feel confident that you remain compliant with the regulations.
Only Message Those Who Have Opted In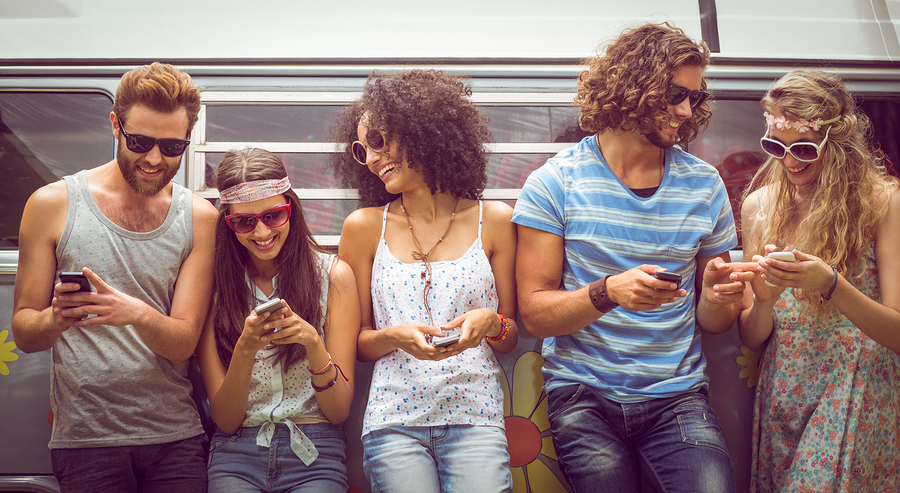 Treat your message list as a separate campaign and only message those who opt in
One of the biggest rules you have to follow to remain compliant, especially with the FCC, is that you must have written consent by the client. This means that you can only text those who have opted in to your campaign. You must be clear about what the people are opting into. For example, you cannot ask your clients to consent to receiving receipts via text and then continue to text them offers, deals, and other information. You have to be apparent about the purpose of the messages, which you could expand on in your terms and conditions and include a link in the confirmation text after someone has opted into the campaign.
Send a Confirmation Text
An easy way to ensure that you only message those who have opted into your campaign is to send a confirmation text as a response to someone opting in. This response should have some important information, including the name of your business, the frequency of messages, the information you plan to send, a warning about standard message and data rates apply, how to opt out, and something saying no purchase is required. You can easily squeeze this information into a 160 character text, and you can include a link to a site with further information if you feel it is necessary.
Promote Your SMS Messaging with the Fine Print Included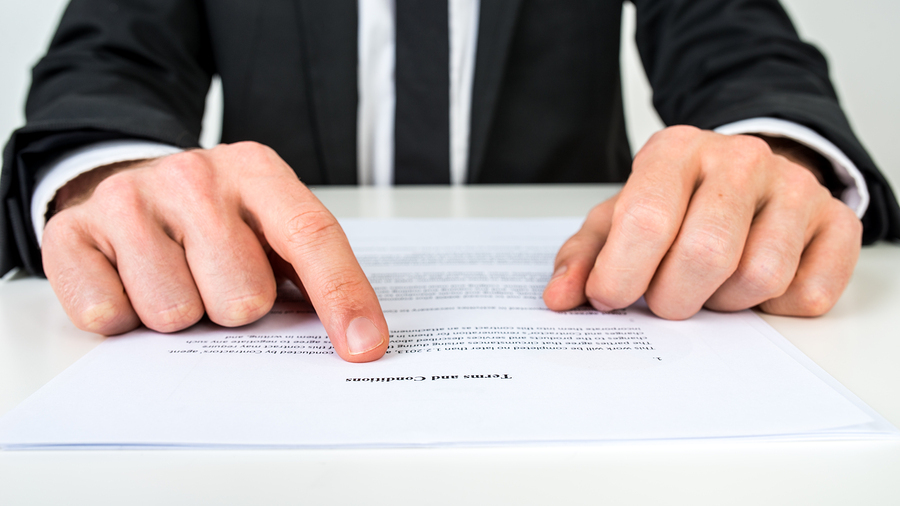 Make sure that everyone has a chance to read the terms and conditions
Another way to ensure you remain in compliant is to be upfront about the nature of the campaign from the beginning. When you promote your mobile program on your webpage, print ads, social media, and other places, you can place a simple fine print message underneath the promotion of your keyword. This may seem odd, but in today's market, people are used to seeing this on ads. You should include a brief description, frequency of messages, instructions for opting out, link to terms and conditions, contact and support, message and data rates apply statement, the number form which you will send messages, and other pertinent information.
Give a Way to Opt Out
One of the most commonly misinterpreted aspects of the law is that you have to provide people with a way to opt out in every message you send. Although you do need to have an easy way for your subscribers to opt out, you do not have to continually state that in your text messages. If your text message marketing program is one that continually messages your subscribers, you only need to promote opt-out instructions once a month. This means that if you send out eight texts per month, only one needs to have your opt out instructions. Because you only have 160 characters per text, it is nice to know you do not always have to use up some of the valuable space by giving opt-out instructions.
Send Relevant and Appropriate Content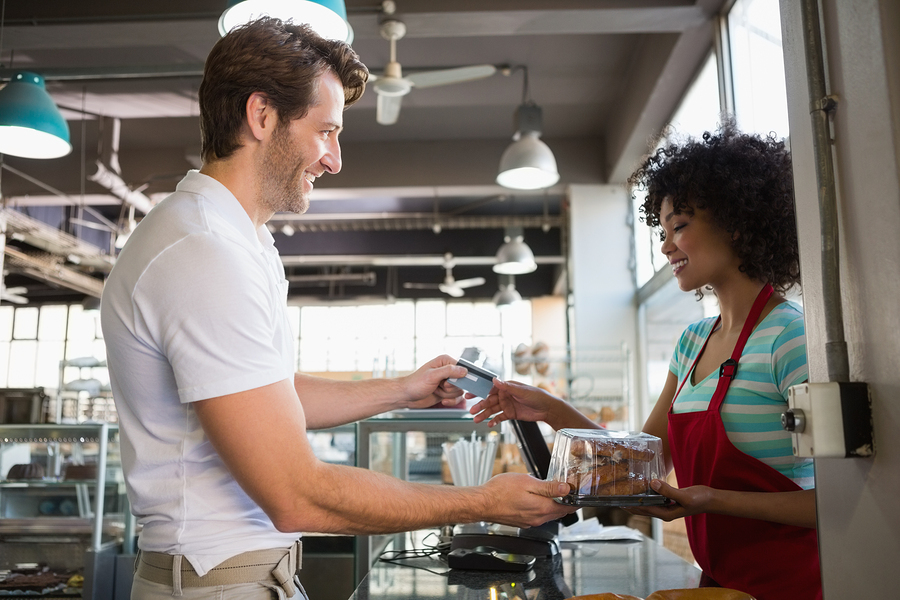 Don't send offers to people if they only agreed to transactional messages.
The rules are not just about ensuring that customers want to receive messages but also that they receive the right type of content. One important regulation is that you send out the type of messages you promise. For example, you cannot send marketing texts to customers who only signed up for informational or transactional messages. You also cannot send out unapproved or illicit content. Any messages regarding controlled substances, sweepstakes, contests, and similar content may also need to have further approval before you can send it. For example, marketing alcohol and tobacco may require some type of age verification for opt in, and messages cannot promote the use or reference the abuse of the substance.
Stick to Your Promised Frequency
Another important thing to do to ensure you remain compliant is to stick to the frequency of texts you promise. If you plan to increase the number of texts you send to subscribers, you need to inform them in writing. If you send out more texts than you initially state, you could be sued by your mobile subscribers. Therefore, if your opt-in confirmation states that you will send two texts per week, you need to never go above that number without first informing your customers.
Keep Track of Your Client Requests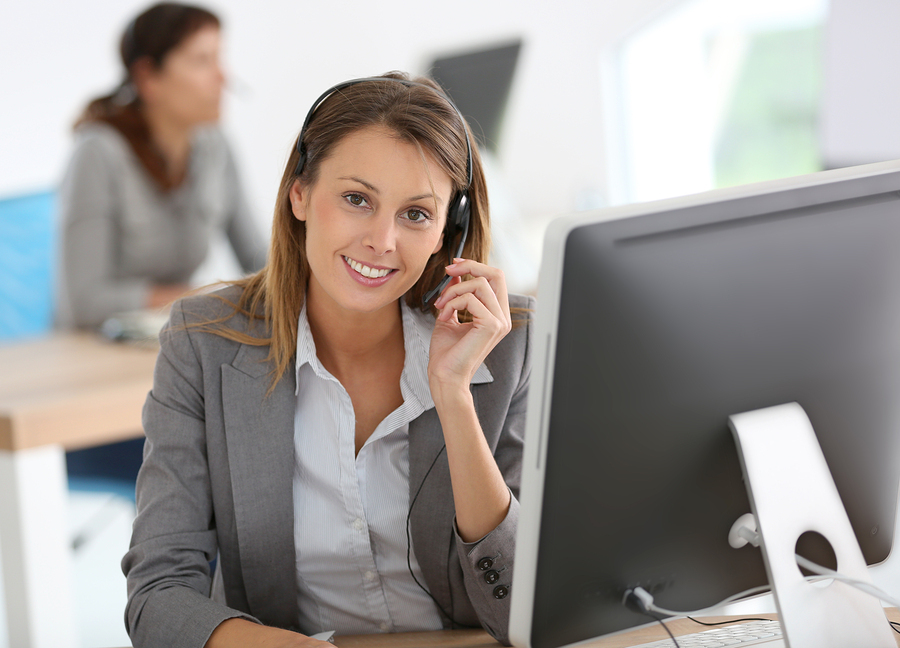 Honor your client requests and safeguard the data.
There are certain rules you must follow regarding the data you have about your subscribers. For example, you need to retain customer records up to six months after a client has opted out of the service. Although you are allowed to keep all the relevant data regarding your customers and their interaction with your messaging system, you are not allowed to sell your subscriber list. You also have to adhere to requests to opt out immediately, and have up to three business days to do it. Therefore, it is important that you continually keep track of your data, especially your opt out requests.
Although the rules may seem complicated, it is easy to remain compliant if you just ensure that you are clear about your intentions, only message those who opt in, respect any opt out requests, and retain the privacy of the data of your customers. The more clear and upfront you are about your subscription list, the less confusion there will be by your clients, which also leads to less worry about remaining compliant.
If you are ready to start your text message marketing campaign, try Group Texting for free.
Categories: Text Message Marketing Tips