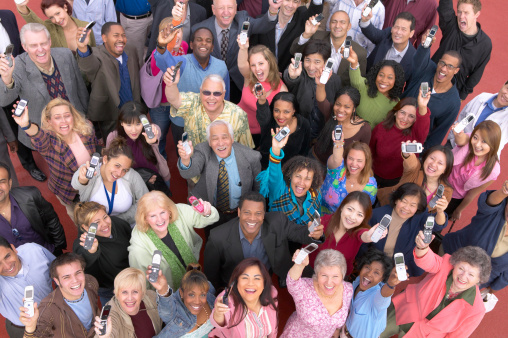 SMS messaging can be used to create a stronger sense of community at your church.
Are you interested in building a stronger, more engaged church congregation? There are a number of ways you can help increase the feeling of community and connectedness at your church. One approach that may be worth considering if you have a large congregation and limited funds is using SMS messaging as a communication tool. SMS messaging is a relatively inexpensive way to connect with a large audience. Here are four ways your church can use text messages to increase engagement among congregation members and create a stronger community.
Distribute Announcements
Recent data from research firm Pew Internet estimates that over 90 percent of US adults have mobile phones. Since the vast majority of people now use mobile phones to communicate, SMS messaging can help you get your entire congregation on the same page quickly. Whether you are interested in informing church members of an upcoming event or special service or communicating with specific groups like your administrative team, youth ministry, or volunteers, you can use mobile to transmit important information to members of your church and get their responses quickly. This can help you create a more engaged, cohesive community of church goers.
Boost Youth Group Participation
Do you have a series of youth programs that your church has organized this summer? Consider raising awareness about them with a mobile campaign. SMS messaging can serve as the vehicle to spread the word about these programs to young members of the congregation and their parents. Sending text messages to specific groups is a great way to help boost participation in summer youth groups or church-related special events for children.
Share Information about Community Service Opportunities
Many churches organize community service programs for congregation members. Maybe your church regularly organizes a volunteer day at a local homeless shelter or soup kitchen, or perhaps your congregation participates in special building or clean-up projects in your community. SMS messages can be used to share information about community service programs with members of your church. Not only will this help raise awareness about these important events, it will also likely help boost participation and create a culture of service among church goers.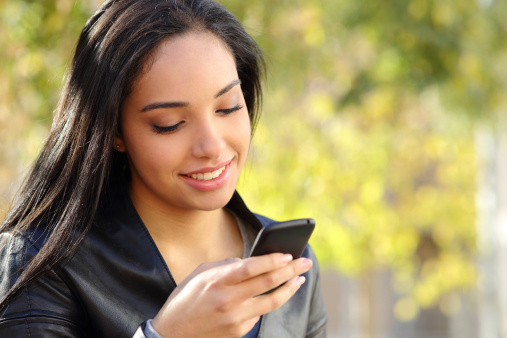 Use SMS messaging to spread the word about summer youth programs at your church.
Use Text Messages as a Tool for Charitable Giving
Do you regularly host fundraising events at your church or occasionally request charitable donations from your community? Text messaging can be used to complement your ongoing fundraising efforts. Whether you are interested in raising awareness about an upcoming event or making it easier for members of your congregation to donate to charity, mobile can help you achieve your fundraising goals. You can use SMS messaging to share information about special events with church goers and your local community, or you can create a text-to-donation system to give your charitable giving campaigns a boost.
SMS messages are a valuable communication tool for churches. Mobile can be used to share important announcements with congregation members, increase participation in youth groups, inform people of community service opportunities, and give charitable giving campaigns a boost. If you are interested in learning more about how your church can benefit from SMS communication, try Group Texting for free today!
sms messaging
Categories: Text Message Marketing Tips