Text message marketing campaigns can help extend your business' reach and increase your sales, whether you own a brick and mortar store, a salon, a restaurant, a club, or a nonprofit organization. They not only work well as a communication tool on their own; they can also complement other marketing channels for a comprehensive campaign. There are certain things you should know before launching your first mass texting effort to not only ensure you get a high rate of return, but also remain compliant with federal and state regulations.
State and Federal Regulations
The Federal Communications Commission (FCC) is the main federal body governing the use of text messages for marketing purposes. There are two laws that outline practices for mass texting: the Telephone Consumer Protection Act (TCPA) and the Controlling the Assault of Non-Solicited Pornography and Marketing (CAN-SPAM) Act. Basically, these rules mean that you cannot send a text to anyone unless you have written permission from them, there must be a way to opt-out of messages, and any message you distribute must be identified as an advertisement. You are also required to disclose how frequently you plan to send out text messages, potential carrier costs and fees, and other pertinent campaign information.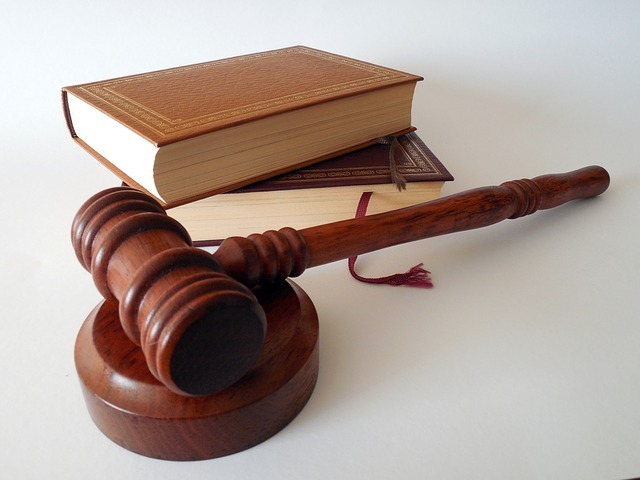 Before starting any campaign, be sure you fully understand the relevant laws.
In addition to adhering to the FCC's guidelines, you also have to follow the guidelines set forth by the CTIA and the Mobile Marketing Association, which govern the mobile industry as well. Your state and local government may also have certain laws in place regarding commercial text messages. To avoid fines, lawsuits, and other potential action against your business, be sure that you understand the regulations before you launch your first campaign.
How Opting-in and Opting-out Works
Consent is one of the most important aspects of the FCC guidelines, and you should be fully aware of how opting-in and opting-out works before you begin your campaign. There are several ways that your customers can opt in to your mobile program. For example, they can text a keyword to a short code or number, or they can sign up on your website or at your store or business. Whatever approach you decide to take regarding opt-ins, you must receive written rather than verbal permission from your customers before you send them a text message.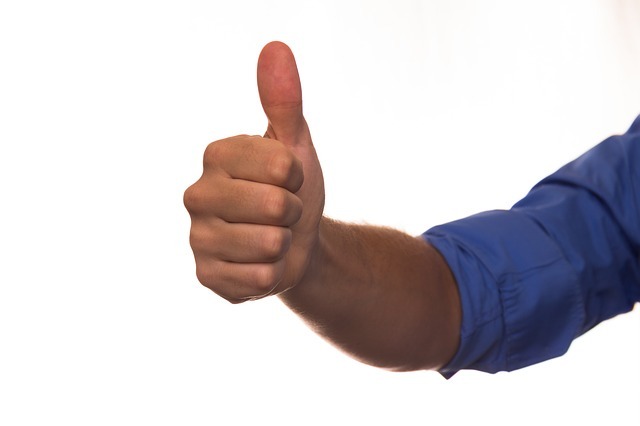 You need more than just a thumbs up to prove you have permission to text.
When customers opt in, they should be given all the pertinent information related to your text marketing campaign. This includes information related to the frequency of your messages, whether or not an auto dialer is involved, whether or not their information is shared with third parties, and whether or not message and data rates apply. Most businesses choose to add this information to their website. You can include a link to your terms and conditions in the reply text after a mobile subscriber opts-in.
It's also important to make it easy for your clients to opt-out of receiving messages. The simplest way is to allow customers to text the keyword STOP in order to discontinue messages. Most importantly, if someone opts out of your campaign, you have to honor that opt-out by making sure they no longer receive texts. If the opt-out is not instantaneous, then you need to inform your customers about the length of time it will take.
Your Goals
Once you are fully aware of how to remain in compliance with your mass texting efforts, it is time to start developing your marketing plan and deciding on the type of messages you will send. To do this, it helps to know your goals. Perhaps you are interested in increasing sales, raising membership levels, getting more people to visit your club or restaurant, or boosting awareness about your company or organization.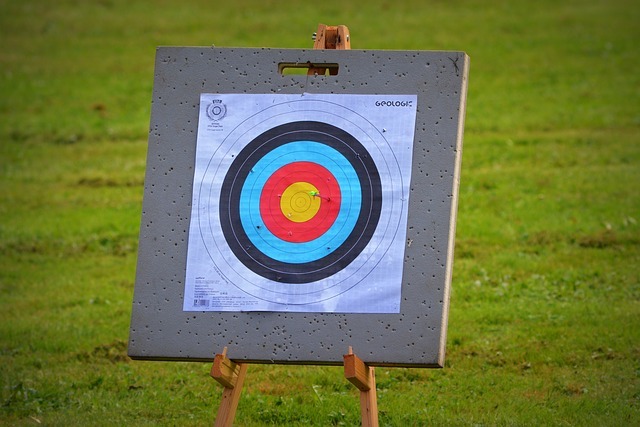 Before starting, think about what your target and goals are.
The more precise your goals, the better your chances of creating a successful campaign. You can have short term and long-term goals in mind as well. According to Convince and Covert, one way to develop goals for your text message efforts is to look at your current business goals and find ways that your mobile marketing strategy can help achieve them.
Your Intended Audience
The other important thing you should know before launching your first text message marketing campaign is your intended audience. Your messages need to be written for your customers, not your peers. The more knowledge you have of the likes, dislikes, and behavior patterns of your typical customers, the better you can target your campaign to appeal to this audience.
The more time you spend preparing for your first text message marketing effort, the stronger your foundation will be. Better preparation helps minimize potential risks for your business while maximizing potential returns from your marketing campaign. When you are ready to start using text messages to connect with your customers, try Group Texting for free!

text message marketing campaigns
Categories: Text Message Marketing Tips