As summer fades and the temperatures start to cool, it is prime time to have some fall sales to provide a boost to your business before the onset of the holiday season. Text marketing provides a way for businesses to promote sales to their customers. To take full advantage of the lucrative properties of this marketing channel, it is important to develop strong content. You do not want to simply send your customers the same, boring text week in and week out. Take advantage of the changing season and all that the autumn has to offer to develop creative messages that will get customers to take action. If you are struggling for ideas, try one or more of the following.
Salute to Veterans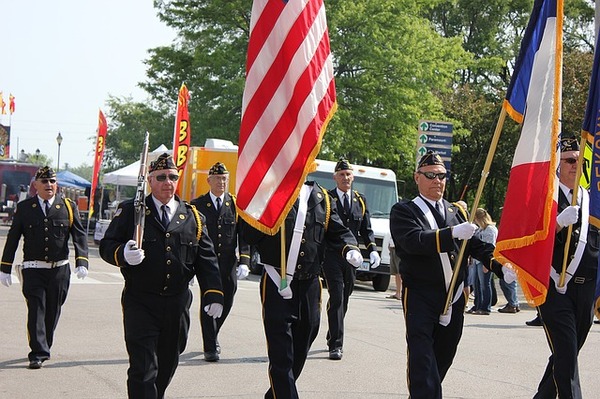 Make a point to honor veterans this Veterans Day with a special text.
November 11 is Veterans Day, a day in which all of those how have served in the armed forces are acknowledged and celebrated. Do your part with a special salute to veterans. Perhaps offer a special discount or a free gift to any veterans.
Alternatively, simply run a sale on the day or over the weekend to show your support to all veterans. Promote any of your Veterans Day activities to your text marketing subscribers, but be sure to include an additional offer or promotion that is only offered to them. You can do something similar for all the fall holidays, including Halloween, Columbus Day, the first day of fall and more. Simply find a way to integrate the holiday into your message.
An example text for this is
"Join us in saluting our veterans this Veterans Day. Show this text for 20% off. All veterans get a free gift. Show this text to redeem. Good on 11/11 only."
Celebrate The Start of Football Season
Fall is synonymous with football. When September rolls around each year, fans excitedly watch their favorite teams compete, whether peewee football or NFL and everything in between. Engage with football fans by sending out a text message that taps into this excitement. It also works well for other fall sports, including soccer, basketball, hockey and volleyball. Have fun with rivalries and incite a sense of spirit for a team, especially if there is a strong local team spirit.
For example, send a text with a message similar to this:
"Show your team spirit to receive 30 percent off your purchase. Show this text and wear your team colors to redeem. Good until (date)."
The Beauty of Fall
Every season has its beauty, and the fall foliage is often touted as one of the most beautiful. If you live in an area known for its foliage, get your customers to show their love of fall with your text marketing campaign. This increases customer engagement, which in turn leads to more loyal customers.
Run a cross-promotional campaign that asks customers to share their favorite fall pictures and/or memories for a chance to win a prize. For your texting customers, have a poll to see what part of fall is the best. There are many other ways you can engage with your customers over the beauty and excitement of fall. An example would be
"What is your favorite part of fall? Respond foliage, Thanksgiving, Halloween or football to vote and find out what is the winner."
Start the Holidays Early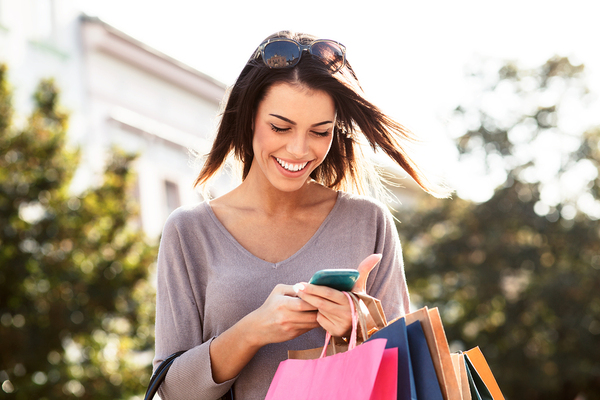 Alert customers about sales so they can get their holiday shopping done early.
The holiday season used to not officially start until Thanksgiving, but it keeps getting earlier and earlier each year. Many companies have started their Black Friday sales at the beginning of November. It is increasingly common for customers to start shopping for any holiday presents much earlier.
In 2014, about 40 percent of consumers began their holiday shopping as early as September, many in order to spread out their budget. Take advantage of this to encourage customers to start their holiday shopping early. When you have a massive sale, remind customers that the holidays are coming up, especially as you head into late October and early November.
For your text marketing message, write something like
"Get a head start on holiday shopping with an extra 25 percent off. Show the text to redeem. Good for this week only."
These are just a few messages you can use for your text marketing campaign. It is important to find ways to grab your customers' attention and motivate them to take action. Developing timely texts that match the current season is a simple way to continually create new and exciting messages.
Ready to use these texts in action? Try GroupTexting for free.
text marketing campaign
Categories: Text Message Marketing Tips