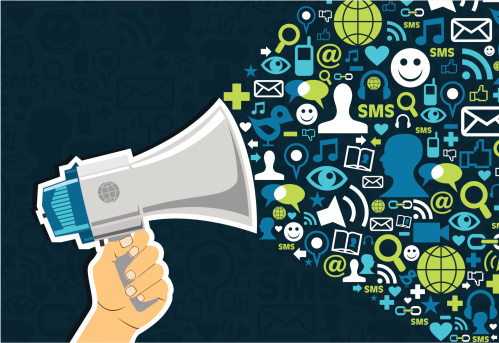 Get creative with your mass texting campaign to attract potential customers.
Sometimes thinking outside the box is the best way to set your company apart from the competition. Creative marketing campaigns can help your business stand out in the minds of your customers. If you're using mobile marketing to promote your company, there are a number of ways you can get creative with mass texting to grab the attention of your target audience. Here are four creative ways to promote your company with your next mass texting campaign.
Offer incentives
Brands have been offering customers incentives since the dawn of text message marketing. But just because incentives are offered frequently doesn't mean they aren't effective. Rather than offering a run-of-the-mill discount, you can get creative with your incentives to help engage new customers. If data from past campaigns suggests that your customers respond well to an offer like free shipping, you may want to build a mass texting campaign that provides them with free shipping on a future purchase in exchange for opting in. Seeing what has worked in the past can help you develop a creative incentive that will effectively engage your audience.
Personalize your campaign
One of the emerging trends in mobile marketing is personalization. If you want to set your business apart from competitors, consider adding an element of personalization to your mass texting campaign. For example, some brands might request access to a potential customers' location in order to customize their campaign based on geographic area. Personalizing your mobile marketing efforts can help improve you connect with your customers and reach your campaign goals.
Engage with your customers
Another creative strategy that mobile-savvy businesses use to reach customers is engagement. The idea is simple: ask potential customers a simple question so that they respond and connect with your brand. Rather than just providing them with a basic incentive such as a discount, consider asking how you can help them, how they're feeling, what their favorite products are, etc. The benefits here are two-fold. This strategy will help customers remember your brand, and the answers they provide can help you personalize your future text marketing campaigns. Remember that text messages are typically a two-way communication tool, so potential customers will likely be receptive to this approach.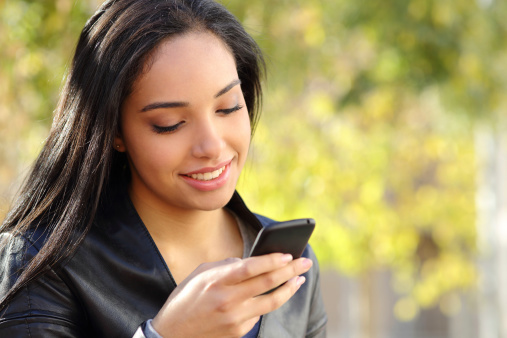 Engaging with your customer can help improve campaign effectiveness.
Provide special sneak peeks
People love to feel like they're getting special access to something. If you are thinking about launching a new mass texting campaign, consider crafting a mobile effort that provides a sneak peek at something interesting. A restaurant or club might share an exclusive look at a new drink menu, or the upcoming music lineup. A retail business could provide a sneak peek at next season's clothing line. Potential customers will be more likely to engage with your business if you're providing a unique incentive that gives them exclusive access to something important.
As you're mapping out future marketing efforts, consider how you can use creative incentives in your text marketing campaigns to reach more customers. Using data from past campaigns, personalizing your marketing effort, engaging in a conversation with your customers, and providing early access to something important can help set your business apart from your competitors. Get started with your mass texting campaign to reach your audience today!
Author Bio: Jess Shepard is a content writer who enjoys researching and writing about marketing, small business, and entrepreneurship.


Many smartphone owners use their mobile devices to interact with businesses.
According to recent data from Pew Internet, 90 percent of US adults now own a cell phone and 81 percent of mobile owners send or receive text messages. For businesses interested in generating new leads and cultivating relationships with existing customers, SMS marketing represents an important opportunity. In the past, many businesses relied on short codes to reach customers via text message. But recently, more companies are making the shift towards long codes for marketing purposes. Here are four reasons to love long codes.
Long codes are less expensive
One of the many reasons why businesses love long code campaigns is because they're less expensive than short code campaigns. Instead of paying a premium rate to lease a short code over the life of a campaign, companies can simply set up a special VoIP-enabled 10-digit phone number at a relatively low cost. The benefits here are two-fold. Not only does it cost less for businesses to set up long codes, customers are less likely to incur fees from their mobile carriers for sending and receiving texts using long codes. This increases the likelihood that your target audience will opt-in to receive communications from your business.
Long code campaigns are easy to create
Some businesses are choosing to move away from short code campaigns because they are more complicated to develop than long code marketing efforts. Long code campaigns can be generated within a day, whereas short codes can take weeks to implement. The main reason for the difference is that businesses need to lease short codes and get approval from communications providers before launching their campaigns. For marketing teams that are interested in getting new SMS efforts up and running quickly, long codes represent an important opportunity.
Broader campaign reach
Short codes cannot be used internationally. While this is acceptable if your business is interested in reaching a U.S.-based audience, many companies prefer the option of connecting with international customers as well. Since long codes are simply 10-digit telephone numbers, companies can use them to reach domestic and international audiences. Many communications companies offer global coverage options which allow businesses to broaden campaign reach with their long code marketing efforts.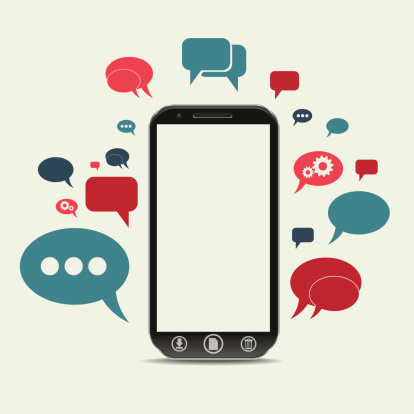 Businesses are using long codes to connect with international customers.
A unified communication platform
One of the biggest benefits of long codes is that they're more versatile than short codes. Long codes can be used for domestic and international text marketing efforts, but they can also be used for voice mail, faxing, and email. Businesses have the option of creating a unified communications platform, using one number for several purposes. This comes in handy if you are interested in communicating with customers through multiple channels.
In recent years, many businesses have been choosing to launch long code campaigns as opposed to short code marketing efforts. There are many reasons to love long codes. These handy codes are less expensive for both companies and customers. Long code campaigns are also easier to create, they can be used to reach international audiences, and they are much more versatile than short codes. Connect with a communications provider to launch your first long code marketing campaign today!
Author Bio: Jess Shepard is a content writer who enjoys researching and writing about marketing, small business, and entrepreneurship.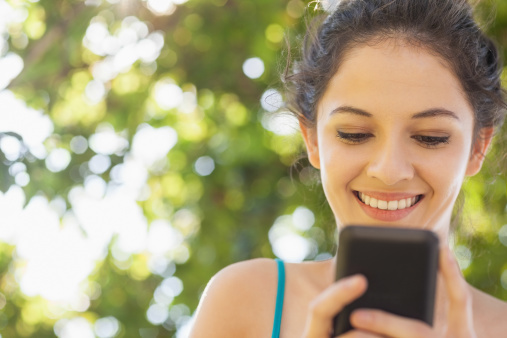 Companies are using mass text messaging to increase poll response rates.
Text messaging has become a popular way for businesses to cultivate relationships with customers. If you've ever opted-in to receive text communications from your favorite company, chances are you have participated in a survey about their products or services. Many businesses use mass text messaging to collect valuable feedback from customers and it's easy to understand why. There are many benefits to gathering customer input this way. Here are the top four reasons to conduct a poll with mass text messaging.
Simple set up
As mobile technology has advanced, setting up a mass text messaging poll has become easier than ever. Many communications providers can work with companies to implement a text campaign in a matter of hours. There's no complicated setup or long wait times. This is useful for businesses that are interested in taking a hassle-free approach to gathering critical data from customers. If you're hoping to collect feedback quickly, launching a poll via mass text message can help you accomplish this goal.
Affordability
Many businesses are making the shift from short code text campaigns to long code marketing efforts. Long code campaigns utilize a 10-digit phone number for communication with customers. Not only are these campaigns simple to implement, they are also relatively inexpensive as compared with short code campaigns and online survey platforms. It's easier than ever for companies with a limited budget to collect a wealth of valuable information from their target audiences via mass text messaging.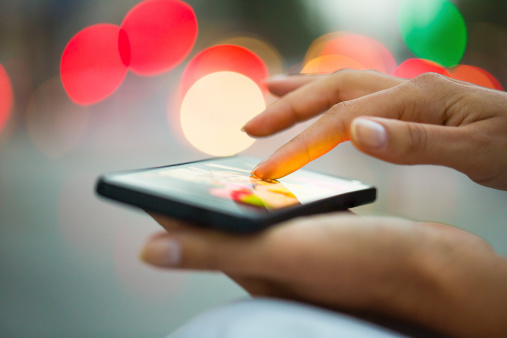 Mass text messaging campaigns are simple to implement.
Easy for respondents
Traditional polls and surveys aren't necessarily the most effective tools for gathering data from your customers. This is because people often forget to respond, which means companies need to conduct follow-ups to collect the information they need. Text message polls are quick and simple, resulting in increased participation from respondents. Those receiving the communication can simply reply from their mobile device in a matter of seconds. This proves to be useful for businesses interested in increasing response rates on their polls and surveys.
Improved data access
One of the biggest benefits of conducting polls via mass text messaging is that data can be accessed quickly. This is helpful if a company needs timely feedback for a new product launch or for event planning purposes. Instead of having to wait several days – or in some cases weeks – for participants to mail or email their responses, data obtained from mass text messaging is readily available.
More businesses are using mass text messaging to collect valuable input from their customers. Whether you're interested in gathering data about a new product or you're conducting a poll about a recent event, mass texting can help you get the information you need to improve your business. Campaigns are simple to implement and affordable. It's also easy for participants to respond, allowing companies access to data in a matter of moments. If you are interested in conducting a poll via mobile for your business, contact a reliable communications provider to get started.
Author Bio: Jess Shepard is a content writer who enjoys researching and writing about marketing, small business, and entrepreneurship.

Do you want to reach more shoppers this holiday season? Bulk text messaging can help you do just that. And with more smartphone users than ever, you're not limited to certain types of content. You can send links to branded images or videos or simply offer a discount code for online shoppers.
No matter what you do, text messaging is the most reliable way to reach shoppers on the go, with 98 percent of text messages being viewed by the recipients. Here are four ways you can use bulk text messages to market to your customers from Black Friday through the after-Christmas sales.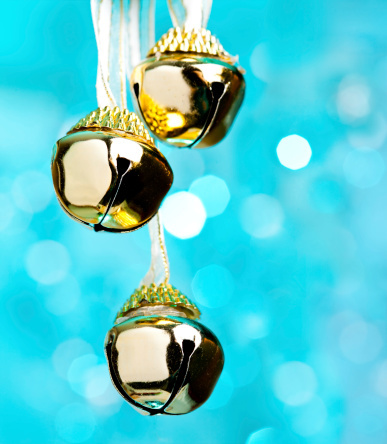 Jingle their bells with coupons, big sales and warm greetings.
Offer Customers a Coupon or Discount
What do customers want most during the holidays? A good deal. With lots of gifts to buy, people are pinching pennies, so a message that offers them a way to save at their favorite store or restaurant is a great way to encourage holiday business. The redemption rate of mobile coupons is 10 times that of email-based coupons, making bulk text messaging the best ROI for coupon-based shopping incentives.
Notify Customers of a Flash Sale
Whether online or in-store, mobile is the fastest, most reliable way to notify customers of sales with deadlines. Promote a flash sale to bring in shoppers who are on the lookout for deep discounts. Don't forget to encourage them to share the message with their friends! You can offer a coupon for further savings to customers who tweet about the sale or check-in via their smartphones.
Send a Holiday Greeting
Sometimes, the best way to promote your business is by not promoting it at all. Most people dislike being advertised to, especially during the holidays when they're inundated with commercials, billboards and in-store ads. A warm greeting can set you apart from the competition. Don't try to sell anything. A link to a nostalgic image or a family-friendly video clip can provide the gentle nudge that some shoppers need to be reminded of your store or business without blatant self-promotion.
Provide Holiday Tips
Another way to get customers to think about your business during the seasonal rush without seeming too promotional is by providing holiday tips. This can include sending links to lists like "The 10 Hottest Toys for Toddlers," "How to Trim Your Holiday Meal Budget," or "5 Stocking Stuffers for Teens." You can also link to tried and true recipes, craft ideas, winter driving tips and more, depending on the type of business you're in.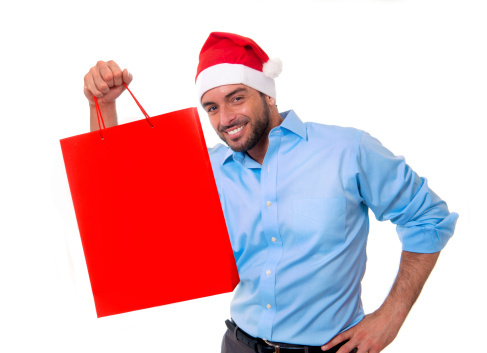 Provide helpful holiday tips to market to customers without seeming overly promotional.
Spending during the Black Friday weekend alone is expected to reach $38.7 billion this year. Those shoppers are looking for deep discounts and holiday steals, and you can rest assured that most of them will have their mobile phones on hand. Make sure you get your message out in time!
For the average mobile user, managing contacts can be a real pain. You forget to delete old numbers, enter some contacts multiple times and generally make a mess out of your contact list. Those problems are compounded for businesses that maintain mobile lists. Yet mobile lists are essential to marketing because users open more than 98 percent of their text messages.
In order to make the most of a mobile user list, it must be highly organized. That requires a lot of work – or does it? Not with a group texting service. Here are three ways group texting makes managing your contacts easier.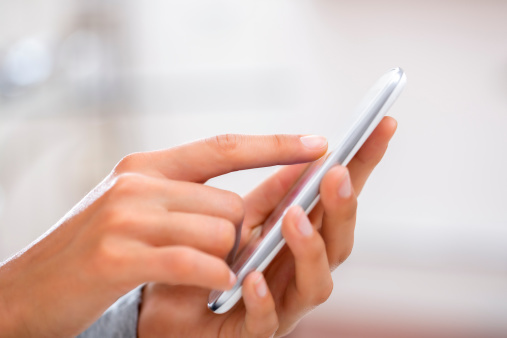 Group texting makes managing your contacts easier than ever.
Remove Duplicate Contacts
Duplicate contacts can be a big problem for businesses. Most customers are entered more than once simply because they've changed numbers. Some, however, maintain multiple devices. You don't want to send marketing messages to multiple devices for the same user, though, because the customer may start to consider your messages as spam. A good bulk messaging program eliminates duplicate contacts to clean up your contact lists, ensuring all information is up-to-date.
Add Contacts to Multiple Groups
Consider customers who opt in to your mobile list based on interests. Some will have more than one interest, and you don't want to miss out on delivering relevant messages to customers who want them. Group messaging programs allow you to assign a user to multiple groups based on source, interests, age, location and other demographics.
Sort According to Interests and Other Parameters
Speaking of lists, sorting contacts by groups makes it easy to target messages to the right people. Users can be grouped according to opt-in source, interests and other parameters, as mentioned above. For instance, you can alert those who've signed up for your mobile list through your Facebook page to your latest promotion or discount posted on your page. If you run a boutique and a customer wants to receive promotions on both jewelry and shoes, you can easily add him or her to both lists.
Nonprofits can use mobile user groups to their advantage, too. For example, a person who donates once is more likely to donate again. Keep track of donors according to how many times they've given in order to better personalize your appeals for donations.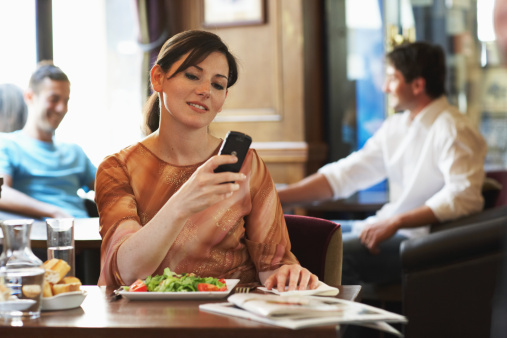 Group messaging allows business owners to target certain users based on interests.
As you can see, group texting provides several ways to organize and sort contacts to suit your business's needs. Whether you want to get rid of duplicate users to clean up your mobile list or target particular customers, you can do it easily with a few clicks.
Sign up for a free trial today to see just how easy it is to manage contacts using our group texting features.
Running a promotional contest is a great way to help increase your brand awareness, keep customers engaged, and help develop your customer list.
Group texting is one of the easiest ways to run these contests. Not only is it a snap to keep track of entries and pick winners, but it builds your mobile SMS list up incredibly well. Considering that text messages have a 98% open rate, these lists are invaluable.
Here are three contests that are perfect to run via group texting:
Giveaways
Because text messages are a much more powerful tool than phone calls, emails, or snail mails, getting somebody's phone number with permission to send them future text messages is striking gold. This is why should consider running your next gift card, merchandise, or other giveaway via text message rather than traditional methods.
The beauty is that you automatically get these numbers for use in future promotional texts, so long as they are given the option to opt out, and don't choose to do so. Similarly, group texting is a great way to run sales and distribute coupons. By giving customers an incentive to add them to your text message list, you'll quickly create a priceless database.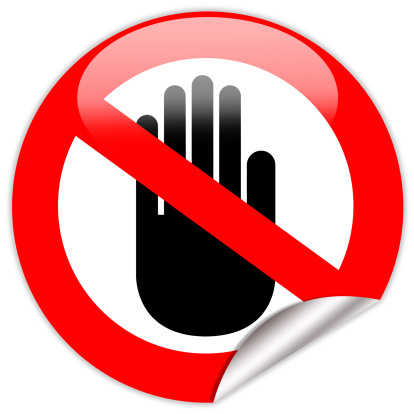 Unless they opt out, feel free to send away!
Trivia Contests
Starbucks kicked off their extremely successful SMS marketing campaign this summer by launching a trivia contest. They offered a Great Gatsby soundtrack to the first 100 responses that knew the first year they offered the Frappuccino. By offering a small prize, they were able to build a huge base for their summer alerts campaign, and continued to offer trivia questions to keep customers engaged.
Even if you don't have prizes to use, you can still use trivia. People love to answer trivia questions and get a thrill out of knowing they answered correctly. You can start a campaign to offer a 10% or $5 coupon to anybody who answers your questions correctly. Your customers will get a quick thrill, and you'll get a stronger SMS list, and hopefully more sales!
Daily Drawings
Daily drawings are a great way to build brand loyalty and keep customers engaged. You can give a special prize out once a day, asking only that customers opt-in once per day. This keeps them coming back every day, keeping your brand fresh in their mind. Sooner than later, they'll be interacting with you and thinking about you on a daily basis.
Daily drawings can easily be replaced with weekly drawings, or even deals of the week, if you don't want to give something away each and every day. They key is offering customers incentives to return over and over again.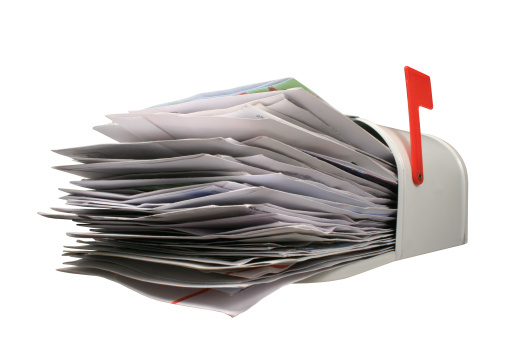 Daily drawings can help you separate from all the clutter out there!
Looking for more ideas on how to use text message marketing to build your business and keep customers satisfied? Learn how to use SMS surveys effectively by checking out our blog post here!
With the end of the business year approaching, it's time to take a look at your marketing goals. If some of them are lower than they should be, you're probably looking for a quick way to boost them. Luckily, a text message service can take care of this for you! Here are 5 marketing goals that you can quickly improve with a great text messaging service:
Reach More People Than Ever
One of the most appealing pieces of email marketing is the ability to reach an incredibly broad audience. You might be surprised to learn, however, that using a text messaging service will help you reach an even larger audience. According to research, there are 1.9 billion email users in the world as of 2014, while there are over 4.5 billion people with subscriptions to mobile devices.
This means that text message marketing will help you reach more than twice as many people as email marketing!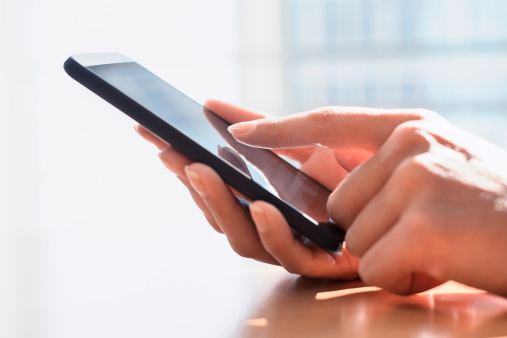 Imagine being able to reach over 4 billion people this easily!
Smash Your Click-Through Rate Goals
As spam filters become more prominent and email users continue to grow wary of opening random emails, email marketing becomes less and less effective. The average email marketing campaign reports an open rate of only 22%, and without a strong email list this can be much lower.
In contrast, SMS messaging campaigns report that a whopping 98% of their messages are opened. No other marketing tool can boast a success rate this high, making text messaging a vital part of any marketing campaign.
Drive Sales Instantly
Traditional marketing campaigns can take a while to deliver, making it somewhat difficult to drive sales at the drop of a hat. Text messaging services, however, are different. Their off-the-wall read rate, combined with their instant delivery, make it possible to reach customers instantly. If you want to drive sales immediately with a special sale, or promote something as quickly as possible, text messaging is the best marketing tool you have.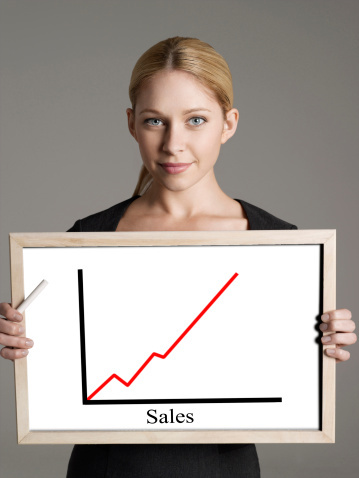 These are you sales on text messaging services!
Build Brand Loyalty
Forbes.com suggests that three of the most valuable pieces of brand loyalty are relevance, value, and engagement. Because you're able to deliver your promotions instantly at the peak of their usefulness, you're building brand loyalty while increasing your sales!
Engage Customers in New and Exciting Ways
Text messaging provides opportunities that other tools simply cannot. Apple, for example, has introduced next technology that tracks your location in their store and sends push notifications about product information and sales.
Other retailers are taking advantage of user's increasingly short attention spans by using SMS to provide customer satisfaction surveys. Since they're easy to complete and fit into even the busiest schedule, they tend to get ignored less often than email surveys. Because their length is short and transparent, they result in less incomplete, worthless surveys to sift through.
This might sound too good to be true, which is why we're happy to let the results speak for themselves! Try Group Texting for free by clicking here!
As a small business, it's easy to feel like a minnow swimming among the sharks. Fortune 500 companies feel like mythical, amazing companies that feel no pressure and can do no wrong. It might surprise you, however, to learn than many of the Fortune 500 companies face the same marketing problems you do.
Here's three marketing problems Fortune 500 companies have in common with you, and how a successful text message marketing campaign can help you solve them:
Fighting Off Terrifying Competition
The availability of online shopping might terrify you as a small business owner. However, some of the largest companies in the world are beginning to feel pressure against the increasing presence of online shopping. Even grocery stores behemoths like Kroger, operating in an industry less conducive to online shopping than most, are losing sales to online retailers like Amazon. In fact, an estimated 13% of consumers now complete their grocery shopping online.
The key to fighting these giants is by focusing on personalized service. A local grocery store, for example, could utilize a text message service by sending personalized reminders that their groceries could be running low or spoiling, or letting them know when a favorite item goes on sale.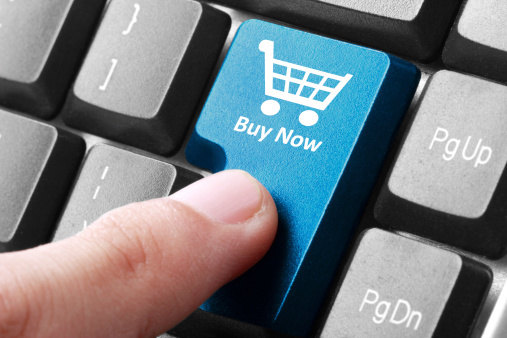 This is the stuff of a physical store's nightmares.
Desire to Keep Customer's Interest
Today's customers are busier than ever, with full schedules and attention spans that are significantly shorter than before. This means that companies have to fight for every second they get with their customers, making every minute they get with them matter.
This is why text message service can be a boon to businesses both large and small. Not only are their read rates much higher than email or other marketing campaigns, but they take up less of your customer's valuable time. Customers appreciate brevity and will respond favorably to the personalized, relevant, quick marketing opportunities that SMS messaging offers.

No wonder our attention spans are shorter!
Proving ROI Immediately
As a small business, you don't have the luxury of waiting a couple years to turn profitable, or generating cash quickly to invest when the going gets rough. It might surprise you, however, that this is a problem many of the top Chief Marketing Officers in the U.S. face, as well. A recent survey of top CMO's found that 80% felt that it was going to be more important to prove their marketing's ROI in the upcoming year than it was last year.
Text messaging campaigns are a terrific way to drive ROI right away. Text messages are sent instantly, have incredible read rates, and can easily be customized or personalized. Because they're much simpler to build and implement than email or traditional marketing campaigns, they can be tracked easily and implemented quickly to take advantage of any opportunities as soon as you identify them.
For even more information about boosting your marketing endeavors with text message marketing, take a look at our previous post here. It gives great tips on how some of the largest companies in the world are using text messaging to drive new business during the critical holiday season.
You may be aware, technology is constantly changing. It is becoming increasingly overwhelming to keep up with the latest craze in telecommunications but, here is an update: SMS surveys to increase customer loyalty.
Companies who utilize a bulk text messaging software are taking advantage of the ability to receive instant feedback about their company. A way to use an SMS survey is to send a few questions to your mass SMS texting contacts list and ask them about their personal preferences for a company. This will then lead to better customer satisfaction once you know what your customers and leads want from you.
Another strategy for your company is to send mass SMS surveys to learn about your customer's habits. By distinguishing your customer's interests, you can develop unique advertising and campaigns targeted at them which will result in more customer spending.
One of the greatest advantages of SMS surveys is that they are simple, not intrusive, can be completed on the go and can even be fun. So be creative when communicating with your customers!
It's 1 p.m. on Wednesday, you walk into a restaurant during your lunch break and realize that you are the only customer in sight. The food is good so you don't understand why it is empty while the chain restaurants nearby have people seeping out of their doors.
As a restaurant owner, you want to have heavy traffic come through your doors during slower restaurant hours and avoid the empty floors. A strategy that is working for restaurants is sending SMS messages through an inexpensive bulk text messaging software. With this marketing tool, restaurant owners can instantly send a coupon or restaurant update to a large customer database.
If your restaurant is surrounded by offices and businesses, it can offer incentives and exclusive discounts if an entire team at a business opts-in to your texting list. With a 25% coupon redemption rate, posting your keyword and shortcode on a sign or ad outside is ideal for your business. Not only will you drive up sales with consumers redeeming the coupons, but you will now be able to send mass text messages with promotions to those who opted-in.