Adding text message marketing to your advertising toolkit can help you reach more customers.
Are you a business owner that's interested in using text message marketing to reach more customers? Texting is one of the most effective ways to connect with your audience. On average, open rates for texts hover around 98 percent. This means that once you build a mobile subscriber list, it's almost guaranteed that your customers will see your messages. If you are thinking about using text message marketing for your business, here are four tried and true strategies to explore.
The Limited Time Offer Campaign
For a limited time, you can take advantage of this special offer! This is one of the most popular marketing messages out there, and it's because limited time offers are effective ways to grab the attention of your customers. If you want to make the most of your first text message marketing campaign, create a limited time offer promotion. Your mobile subscribers won't be able to resist redeeming your offer.
Targeting Promotions by Group
Some businesses make the mistake of not segmenting their mobile subscriber list when it starts to grow considerably. This can be problematic for a couple of reasons. First, sending out a general text promotion rather than something more targeted can result in lower redemption rates. This approach may also cause frustration among mobile subscribers who feel like your promotions aren't relevant to them. If you have a long list of mobile subscribers, consider segmenting it according to customer interests, behaviors, or demographics to achieve better results with your campaigns.
The VIP Offer Message
Think about your own experience as a consumer for a moment. Chances are you enjoy it when your favorite businesses reward you for being a loyal customer. If you want to make the most of your next text message marketing effort, consider creating a VIP offer message for your mobile audience. A good example of a VIP offer message is as follows: "As a thank you for your business, we're offering you an exclusive 20 percent off discount on your next purchase."
An Integrated Approach
Consider looking beyond mobile to create a more successful text message marketing campaign. Building up your subscriber list can help you reach a broader audience with your upcoming advertising efforts. Consider adding an HTML subscription form to your website where your customers can input their mobile numbers to receive texts from your business, add long codes to your print advertising materials, and include a note about your mobile subscription list when you send out emails to your customers. A multichannel approach to list building can help you boost your mobile subscriptions.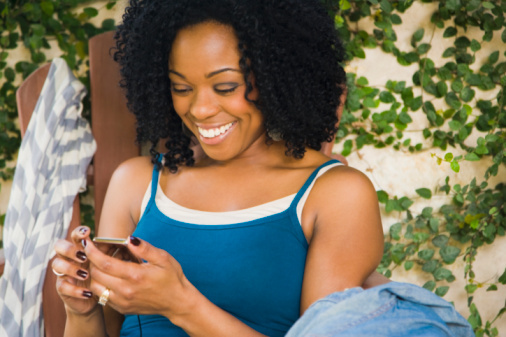 Group your mobile subscribers according to their past buying behaviors in order to create more relevant promotions.
Text message marketing is an effective way to engage with your target audience. In order to make the most of your marketing efforts, consider launching a limited time offer campaign, targeting your promotions by group, crafting a VIP offer message for your mobile subscribers, or using an integrated approach to get the attention of more customers. If you are interested in getting started with text message marketing, try Group Texting for free today!

text message marketing, text message marketing campaign


Categories: Text Message Marketing Tips